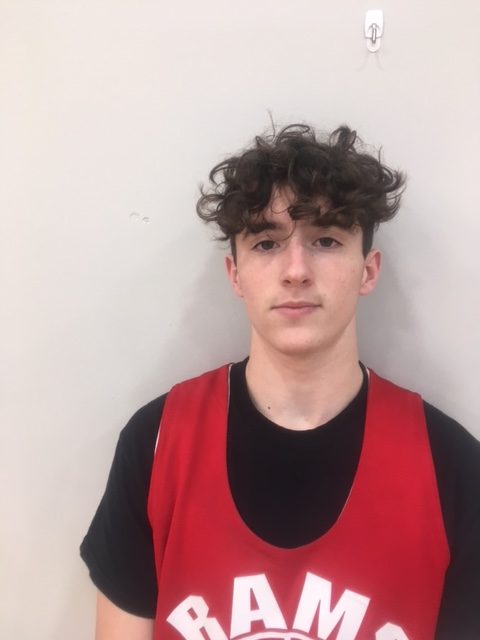 Richard Daugherty
A winning season in varsity boys' basketball is something that's eluded the Greene County Rams in recent seasons. A number of players return from the 5-15 squad of a season ago, including junior guard Richard Daugherty, who averaged more than 14 points a game as a sophomore and was on the Heart of Iowa Activities Conference all-conference second team. Daugherty told Raccoon Valley Radio he feels the team can have a winning record this year, and if they don't, then the Rams need to work harder.
Daugherty said he's gained 15 pounds, mostly muscle and feels it will help his game both offensively and defensively. Some basketball players resist weight lifting because they feel it will adversely affect their shot. Richard answered that by saying, "If you think it affects your shot, you just need to stay in the gym and practice it, because all getting bigger is doing for me is making me more aggressive toward the hoop and helping me get into opponents better."
The Rams open the 2021-22 season as part of a Monday, Nov. 29 girl/boy doubleheader in Ogden. Both games can be heard on KG98 and streamed on www.raccoonvalleyradio.com with girls' tipoff at 6 p.m. and the boys to follow.