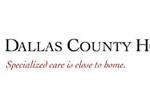 The Dallas County Hospital recently announced it is adding a new surgeon at the beginning of December. 
Dr. Paul Grossmann will be joining the staff at Dallas County Hospital beginning on December 6th and will make visits to the facility once per week. He will perform a range of minimally invasive procedures including endoscopy procedures. 
Dr. Grossmann completed his medical school degree at the University of Iowa and his residency at Iowa Methodist Medical Center. He is certified with the American College of Surgery and the American Board of Surgery. 
Dr. Grossmann is transitioning from a visiting specialist to a Dallas County Hospital team member and is a result of a partnership with two other Mercy affiliates.