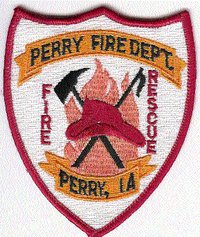 The Perry Fire Department responded to an outbuilding fire Monday afternoon. 
Perry Fire Chief Chris Hinds says the fire department responded to a call for an outbuilding fire at approximately 4 p.m. Monday on Green Drive west of Perry just before the Perry Municipal Airport. 
Hinds says there was burning in a burn barrel and the sparks from the fire caught a small wooden shed nearby on fire and it was considered a total loss. There were no injuries reported from the incident.