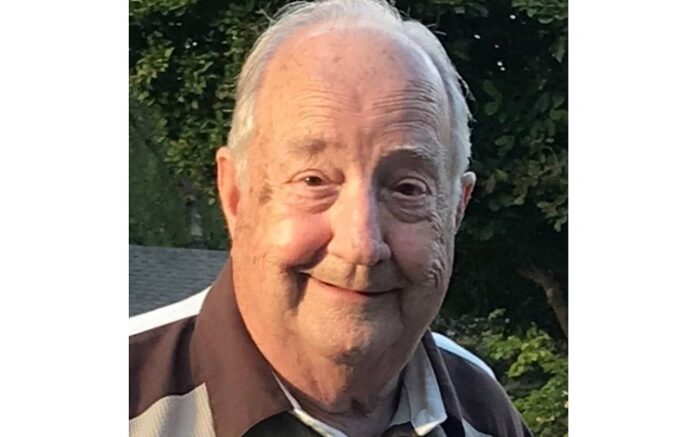 Funeral services for Harlan Den Beste, age 89 of Perry, will be on Thursday, January 20, at 11 a.m. at the First United Methodist Church in Perry. Visitation will be on Wednesday, January 19, from 1:30-6 p.m. with family present from 3-6 p.m. at the Carris Family Funeral Home & Cremation Care in Perry. Burial will be in the West Holman Township Cemetery at Sibley, on Friday, January 21, at 1 p.m. Everyone is encouraged to wear face coverings and practice social distancing while attending visitation and services.
Memorials will be given to family for later designation and may be left at the Carris Family Funeral Home & Cremation Care. Online condolences may be left at www.carrisfuneralhome.com.
Harland is survived by his wife, Margaret Den Bestie; daughters: Gini Clare Den Beste and Lisa (Barry) Willis; step-son: Mark (Lura) Houseman; son-in-law: Dan Johnson; brother: John (Julie) Den Beste; brothers-in-law: Richard Dick, Earl Emery, and Garry Ellett; sister-in-law, Deanna Jeffries; grandchildren: Tamara Den Beste, Danielle Johnson, Courtney Johnson, Megan Gray, Cory Willis, Abigail Cornelius, and Ashley Houseman; six great-grandchildren, numerous nieces and nephews, many cousins, and lots of friends.