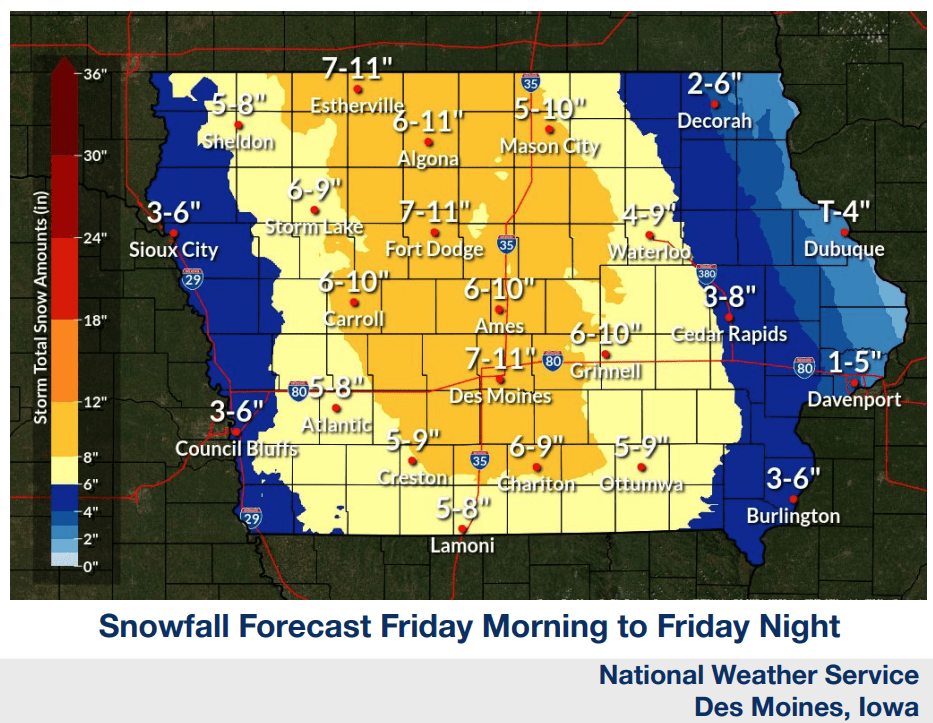 Several inches of snowfall are expected to come through the Raccoon Valley Radio-listening area this weekend.
According to the National Weather Service, Greene, Dallas and Guthrie counties could see as much as ten inches of snowfall from Friday afternoon through Saturday morning. The peak time for snowfall in west central Iowa is from 2-6pm Friday. There will also be wind gusts from 20-25 miles per hour, which could create "white out" conditions on the roadways, and visibility to be reduced. 
The National Weather Service has issued a winter storm watch for Greene, Dallas and Guthrie counties. Stay tuned to the Raccoon Valley Radio Network for road condition updates as well as cancellation and postponement information.