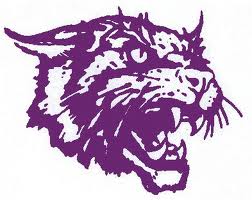 The busy athletic schedule continues this week for the Wildcats, starting with both the track & field teams, and both soccer teams competing tomorrow. The track and field teams head to Van Meter for the Bill Miller Invitational, and the soccer teams both host the Grand View Christian Thunder.
Tuesday the girls golf team will travel to Panora for a quad meet hosted by the Panorama Panthers. Other Teams competing will be the Earlham Cardinals and North Polk Comets. Also competing Tuesday are both the junior high track teams.
Thursday will see both golf teams hosting a coed quad meet, with the Madrid Tigers, Ogden Bulldogs, and Earlham Cardinals. The track and field teams will also compete, hosting the West Central Valley Wildcat Relays.
On Friday both soccer teams will make up the game against Creston that was postponed earlier this season, and on Saturday the boys golf team will head to Panora for the Panorama Invite.