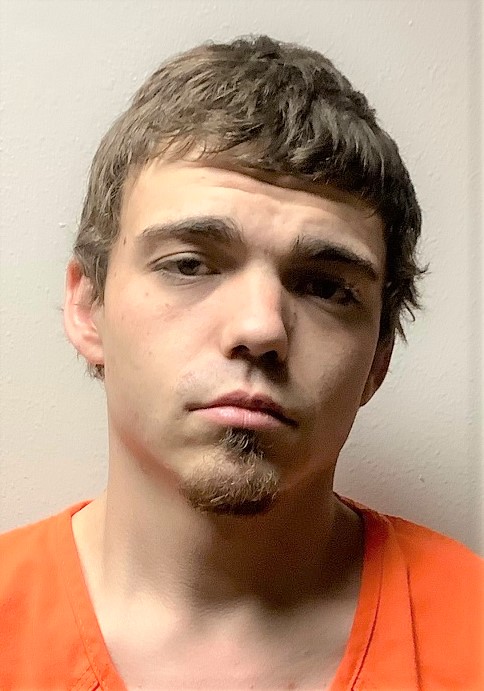 A Jefferson man has been charged with attempted murder following an incident Monday night in Jefferson.
Jefferson Police Chief Mark Clouse says 25-year-old Zachery Waters-Rice was serving probation and on a work release program in Fort Dodge after pleading guilty to a misdemeanor for domestic abuse from a previous incident this past March. Clouse tells Raccoon Valley Radio Waters-Rice allegedly left the work release program and came back to Jefferson where officers were first notified by a caller at 8:09pm Monday that Waters-Rice had allegedly discharged a shotgun that was pulled from a duffle bag on a bike at a passing vehicle heading south on Cedar Street. 
Officers were able to obtain video footage that placed Waters-Rice in the area where it was believed he had the shotgun in the duffle bag. Then at 8:30pm, officers received a tip that the suspect was trying to break into the side door of Jefferson Iowa Realty on the downtown square, but they couldn't locate him. At 9:45pm, the two individuals in the passing vehicle who were shot at told officers they heard the shot, but no physical damage to the vehicle was found. 
At 2:49am Tuesday, the owner of a 2004 Chevrolet Silverado truck reported their vehicle stolen in the 1200 block of South Maple Street, along with three rifles and a handgun in the vehicle. At 3:10am, there was a report that Waters-Rice had pulled out a gun on a male individual in the home on the 500 block of South Chestnut Street, where officers were also given footage of that altercation. 
At 3:13am, an officer located the stolen truck in the 100 block of North Chestnut Street and tried to stop the vehicle, but Waters-Rice refused to stop and a high speed chase ensued. The officer was assisted by a Greene County Sheriff's Deputy, but the visual of the vehicle was lost as the suspect left the city. An officer drove by the 1200 block of South Maple Street and saw the stolen truck with the driver's side door open at 6:31am. Clouse notes officers, along with deputies and an Iowa State Trooper surrounded the property just before 7am, where Waters-Rice was taken into custody from a garage on the property. 
Clouse says Waters-Rice is charged with a Class B Felony for attempted murder, two Class D Felonies for third degree burglary and dominion control of a firearm by a domestic abuser, aggravated misdemeanors for use of a dangerous weapon in the commission of a crime, eluding, and operating a motor vehicle without owner's consent, and a simple misdemeanor for manner of conveyance of a loaded gun. Clouse adds the investigation is ongoing and additional charges are pending. 
Waters-Rice was booked and remains in the Greene County Jail. Raccoon Valley Radio will bring you more information as it becomes official.