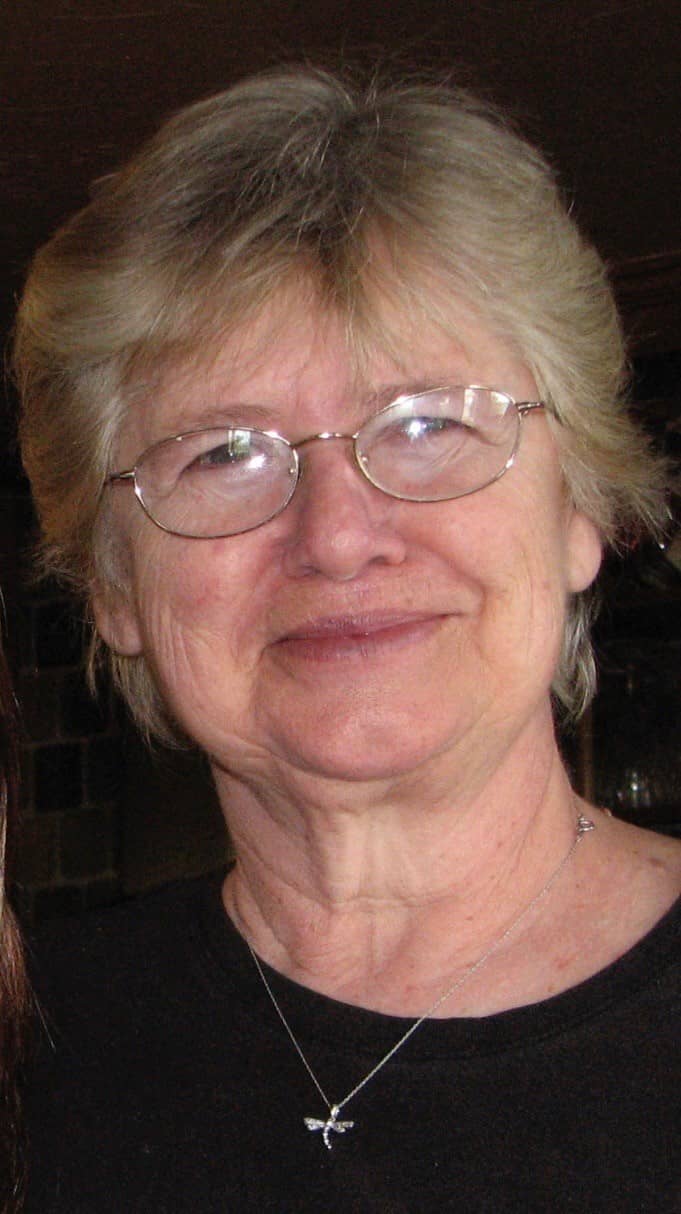 A Celebration of Life for Judy Jean Bappe, 81, of Bella Vista, Arkansas, will be held at 11:00 A.M. on Saturday, June 4, 2022 at the Scranton Community Center in Scranton.
    A time of gathering and visitation will be held at the Scranton Community Center from 10 A.M. – 10:45 A.M. on Saturday prior to the service and there will be a luncheon following the service.
   Arrangements are under the direction of the Dahn and Woodhouse Funeral Home in Scranton and online condolences may be left for the family at www.dahnandwoodhouse.com.
   In lieu of flowers, Judy's family suggests supporting organizations aimed at increasing access to education for women, in particular P.E.O. International.
         Judy will be missed by husband Larry, sons Michael (Kim) of Loveland CO, Ed (Kemlyn) of Phoenix, AZ, Drew Bappe of Cherokee, NC as well as sisters Jane (Richard) Gallentine of Conrad, IA, Sharon (Ed Sugrue) Tolsdorf of Brewster, MA, Margie Tolsdorf of Scranton, IA, 11 beloved grandchildren (Morgan, Josh, Jodie, Cay, Dot, Dietrich, Jessi, Ben, Francois, Andre, Casey and 3 great grandchildren, Olivia, Charlee, Bo).