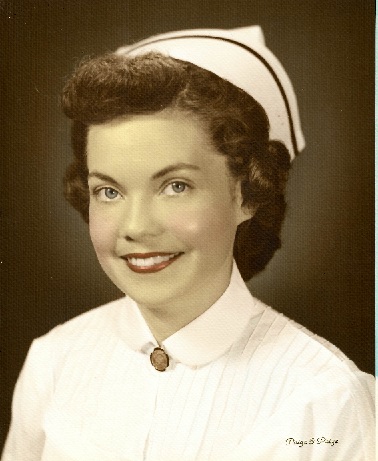 Funeral services for Mary Ann St. Peter, age 93, of Scranton, will be held at 10:30 A.M. on Saturday, June 18, 2022 at the Carroll First Assembly of God Church.  Burial will be in the Scranton Township Cemetery.
    Visitation will be held at the Dahn and Woodhouse Funeral Home in Scranton from 5 – 7 P.M. on Friday evening.  The casket will be moved to the Carroll First Assembly of God Church at 9:30 A.M. on Saturday where visitation will continue until 10:15 A.M.
      Online condolences may be left for the family at www.dahnandwoodhouse.com
      Mary Ann is survived by her children and their families: Rick St. Peter (Sheila) of Scranton, Roxanna Lindsey of San Antonio, TX, Gail St. Peter (Yatzi) of Scranton; Denise Bull (Doug) of Ames, Keith St. Peter (Ethyl) of Ames, and Lisa Walker (Tim) of Pine River, MN; eleven grandchildren: Jeff St. Peter (Deb), Kim Carrillo, Kathy Scheuermann (Dan), Amy Roberts (Jason), Denise Murphy (Ian), Annette Russell, Evie Blackburn (Kevin),Garrett Moreland (Elizabeth), Sarah Clark (Matthew), Lindie Spitzer (John), and Rebecca Colwell (Alex); 34 great-grandchildren; 13 great-great grandchildren; a sister-in-law Joy St. Peter of Audubon; and several nieces and nephews.