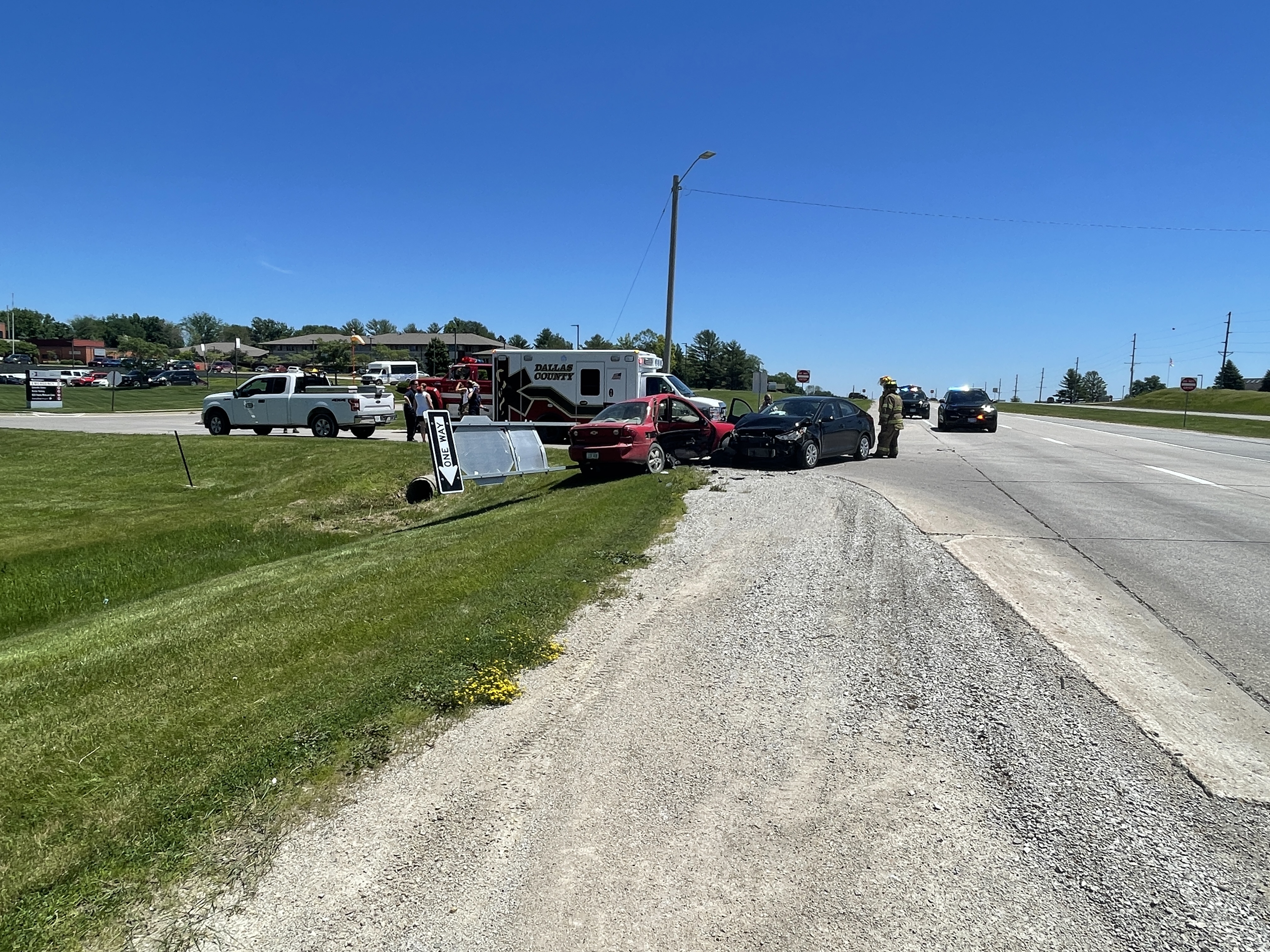 Citations were issued following a two-vehicle crash that resulted in injuries this past Friday in Perry.
The Perry Police and Fire Departments and Dallas County EMS responded to a two-vehicle crash at approximately 12:39 p.m. this past Friday at 10th Street and Highway 141 near the Dallas County Hospital in Perry.
The two drivers involved were Holly Dee Aberg from Yale who was in unit one and Eric Meyer from Illinois who was in unit two. As a result of the crash, Aberg was cited for failure to yield and driving without a driver's license.