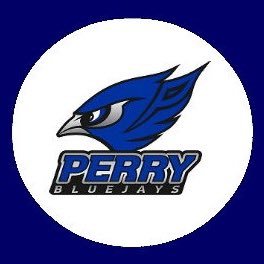 The Perry girls softball team picked up an impressive road win Tuesday night defeating Urbandale 7-5 in non conference softball action.  Urbandale is in Iowa's largest class 5A and competes in the CIML.  Lydia Olejniczak led Perry with three hits and three RBI while Maci Tunink knocked in a pair of runs and was solid inside the circle.  The sophomore needed only 85 pitches to work the complete game allowing four earned runs with one strikeout.
Perry improves to 10-9 on the season while Urbandale falls to 12-13.
The Jayettes are back in action tonight at home against PCM.
Official Box Score
 Hitting
| Athlete | BO | AB | R | H | 1B | 2B | 3B | HR | RBI | SAC | SF | BB | HBP | ROE | SO | TB | AVG | OBP | SLG |
| --- | --- | --- | --- | --- | --- | --- | --- | --- | --- | --- | --- | --- | --- | --- | --- | --- | --- | --- | --- |
| 2, Lydia Olejniczak, JR – SS | 1 | 4 | 1 | 3 | 1 | 2 | 0 | 0 | 3 | 0 | 0 | 0 | 0 | 0 | 0 | 5.0 | .750 | .750 | 1.250 |
| 13, Karagyn Whelchel, 08 – LF | 2 | 4 | 0 | 2 | 2 | 0 | 0 | 0 | 0 | 0 | 0 | 0 | 0 | 0 | 0 | 2.0 | .500 | .500 | 0.500 |
| 15/18, Macy Killmer, SR – 3B | 3 | 3 | 1 | 0 | 0 | 0 | 0 | 0 | 0 | 1 | 0 | 0 | 0 | 0 | 0 | 0.0 | .000 | .000 | 0.000 |
| 20, Emmalee Bell, SO – DH | 4 | 4 | 0 | 1 | 0 | 1 | 0 | 0 | 1 | 0 | 0 | 0 | 0 | 0 | 0 | 2.0 | .250 | .250 | 0.500 |
| 3/23, Taylor Atwell, JR – 2B | 5 | 4 | 2 | 2 | 1 | 1 | 0 | 0 | 0 | 0 | 0 | 0 | 0 | 0 | 0 | 3.0 | .500 | .500 | 0.750 |
| 10, Aidyn Hood, SO – 1B | 6 | 3 | 0 | 0 | 0 | 0 | 0 | 0 | 0 | 0 | 0 | 0 | 0 | 0 | 0 | 0.0 | .000 | .000 | 0.000 |
| 14, Maci Tunink, SO – P | 7 | 3 | 1 | 2 | 1 | 0 | 0 | 1 | 2 | 0 | 0 | 0 | 0 | 0 | 0 | 5.0 | .667 | .667 | 1.667 |
| 1, Taryn Nehring, FR – CR | 7 | 0 | 1 | 0 | 0 | 0 | 0 | 0 | 0 | 0 | 0 | 0 | 0 | 0 | 0 | 0.0 | .000 | .000 | 0.000 |
| 19, Callie Steva, SO – C | 8 | 3 | 0 | 1 | 1 | 0 | 0 | 0 | 0 | 0 | 0 | 0 | 0 | 0 | 0 | 1.0 | .333 | .333 | 0.333 |
| 5, Taylor Leslie, FR – CR | 8 | 0 | 0 | 0 | 0 | 0 | 0 | 0 | 0 | 0 | 0 | 0 | 0 | 0 | 0 | 0.0 | .000 | .000 | 0.000 |
| 6, Kathryn West, JR – CF | 9 | 2 | 1 | 0 | 0 | 0 | 0 | 0 | 0 | 0 | 0 | 1 | 0 | 0 | 1 | 0.0 | .000 | .333 | 0.000 |
| 7, Kassidy Atwell, SO – RF | – | 0 | 0 | 0 | 0 | 0 | 0 | 0 | 0 | 0 | 0 | 0 | 0 | 0 | 0 | 0.0 | .000 | .000 | 0.000 |
| Team | – | 30 | 7 | 11 | 6 | 4 | 0 | 1 | 6 | 1 | 0 | 1 | 0 | 0 | 1 | 18.0 | .367 | .387 | 0.600 |
 Base Running
| Athlete | R | TB | SBA | SB |
| --- | --- | --- | --- | --- |
| 3/23, Taylor Atwell, JR – 2B | 2 | 3.0 | 1 | 1 |
| 1, Taryn Nehring, FR – CR | 1 | 0.0 | 1 | 1 |
| Team | 7 | 18.0 | 2 | 2 |
 Fielding
| Athlete | A | PO | E | TC | FPCT | TOS | SBA |
| --- | --- | --- | --- | --- | --- | --- | --- |
| 2, Lydia Olejniczak, JR – SS | 6 | 3 | 0 | 9 | 1.000 | 0 | 0 |
| 13, Karagyn Whelchel, 08 – LF | 0 | 1 | 0 | 1 | 1.000 | 0 | 0 |
| 15/18, Macy Killmer, SR – 3B | 1 | 0 | 0 | 1 | 1.000 | 0 | 0 |
| 20, Emmalee Bell, SO – DH | 0 | 0 | 0 | 0 | .000 | 0 | 0 |
| 3/23, Taylor Atwell, JR – 2B | 0 | 2 | 1 | 3 | .667 | 0 | 0 |
| 10, Aidyn Hood, SO – 1B | 0 | 10 | 0 | 10 | 1.000 | 0 | 0 |
| 14, Maci Tunink, SO – P | 1 | 2 | 0 | 3 | 1.000 | 0 | 0 |
| 1, Taryn Nehring, FR – CR | 0 | 0 | 0 | 0 | .000 | 0 | 0 |
| 19, Callie Steva, SO – C | 0 | 1 | 0 | 1 | 1.000 | 0 | 2 |
| 5, Taylor Leslie, FR – CR | 0 | 0 | 0 | 0 | .000 | 0 | 0 |
| 6, Kathryn West, JR – CF | 0 | 2 | 0 | 2 | 1.000 | 0 | 0 |
| 7, Kassidy Atwell, SO – RF | 0 | 0 | 0 | 0 | .000 | 0 | 0 |
| Team | 8 | 21 | 1 | 30 | .967 | 0 | 2 |
 Pitching
| Athlete | IP | PC | OAB | BAA | H | R | ER | BB | HB | SAC | SO | ERA | WHIP | W | L |
| --- | --- | --- | --- | --- | --- | --- | --- | --- | --- | --- | --- | --- | --- | --- | --- |
| 14, Maci Tunink, SO – P | 7.0 | 85 | 30 | .267 | 8 | 5 | 4 | 1 | 0 | 0 | 1 | 4.00 | 1.29 | 1 | 0 |
| Team | 7.0 | 85 | 30 | .267 | 8 | 5 | 4 | 1 | 0 | 0 | 1 | 4.00 | 1.29 | – | – |