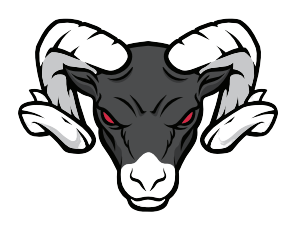 Greene County went to Manson for non-conference baseball Tuesday night vs. Manson-Northwest Webster looking to get back in the win column after losing eight of their previous nine games. Coach Matt Paulsen's Rams won 9-8 in nine innings to improve to 5-11 on the season.
A season high 17 hits for Greene County carried them to the road win despite allowing 14 M-NW hits. Senior Bryce Stalder had a six for six night, a career best, with a triple and five singles. Senior Kole Teeples had four singles and two runs batted in, with freshman Crew Conner adding a double, single, and two RBI. Senior Justin Stream had a double and two RBI, with a single and one run batted in from junior Brayden Roberts, as did senior Joe Carey. Sophomore Gabe Ebersole tripled, senior Max Riley singled, and freshman Noah Hinote drove in a run.
Greene County was charged with two errors while the Cougars had five errors. Stalder picked up the save by pitching a scoreless ninth with two strikeouts. Junior Matthew Hovick pitched the sixth, seventh, and eighth innings and he was credited with the win after allowing three unearned runs on five hits, three walks, and four strikeouts. Freshman Isaac Carman was the starting pitcher for the Rams. He went the first five innings and gave up five runs, all earned. Carman allowed nine hits, two walks, and two batters hit with pitches. He struck out four.
The Rams play tonight in State Center vs. West Marshall in Heart of Iowa Activities Conference action at approximately 7:30 p.m.