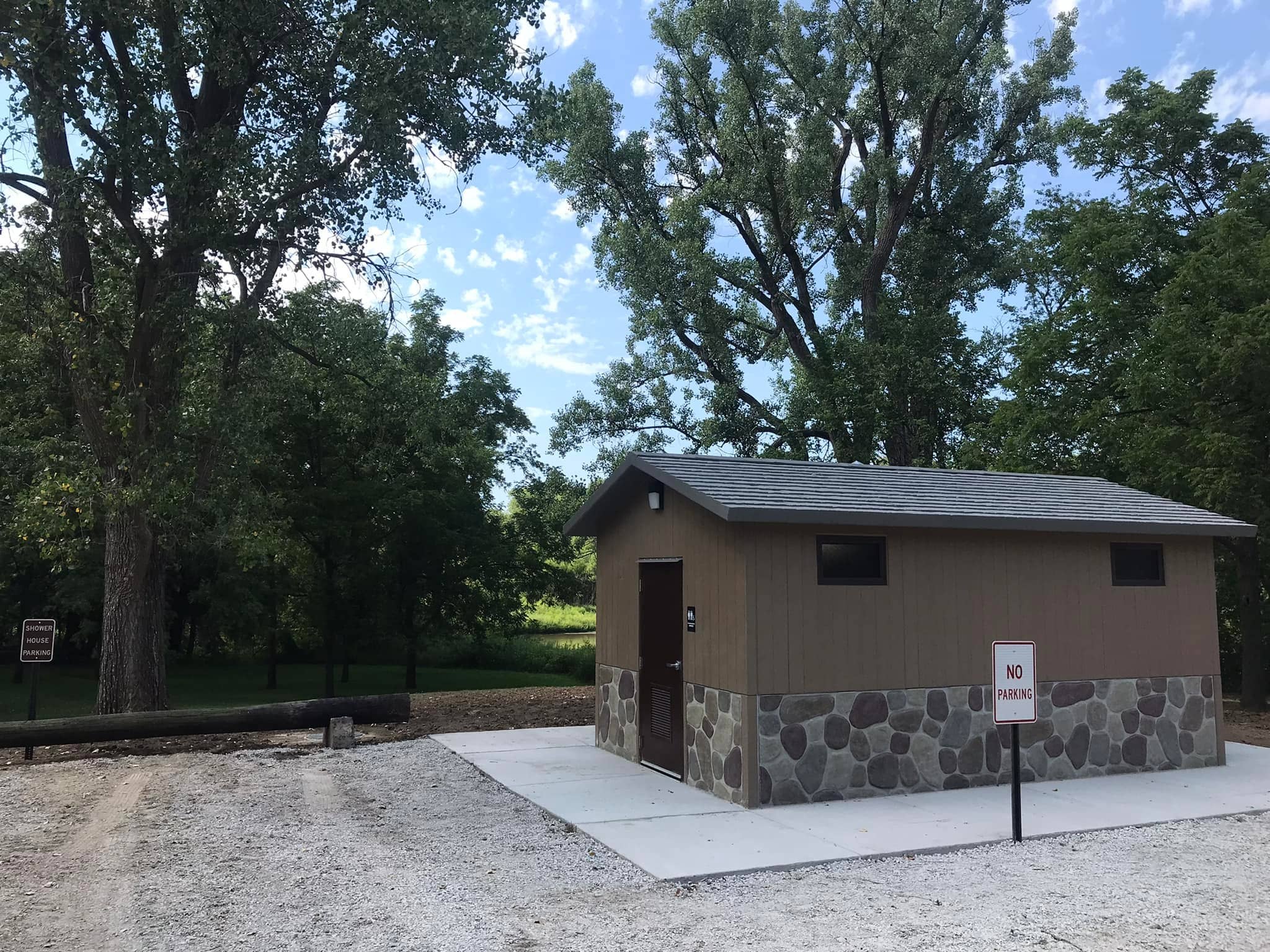 photo by GC Conservation
A new project has been finished that will benefit campers in Guthrie County. 
Guthrie County Conservation Director Brad Halterman says they have officially installed the new showerhouse at Nations Bridge Park which will have two rooms for people to use the uni-sex restroom and shower that are also handicap assessible. Halterman explains they have gone the whole spring and majority of the summer without a showerhouse so to finally finish this project is a success. 
 "Back in the mid to late 1970s. It was a cement block structure. And it had just seen a lot of a lot of use, a lot of years on it. So the new shower house, a new shower house facility, was a huge positive project that has been looked at and worked at for quite some time now."
Halterman points out that the structure has only been up for a couple of days but the feedback from campers using the facility has been positive. 
"I don't think there's anything that we've forgotten to get in there yet. We haven't heard about it yet. But if anything comes up, we'll take care of it. But we've heard we've had nothing but positive responses from it so far."
Halterman states that the new showerhouse is a unique building because it's a prefab which means it was made beforehand and the structure is one piece of concrete. He adds that without the American Rescue Plan Act funds it would have been hard to fund a project like this.