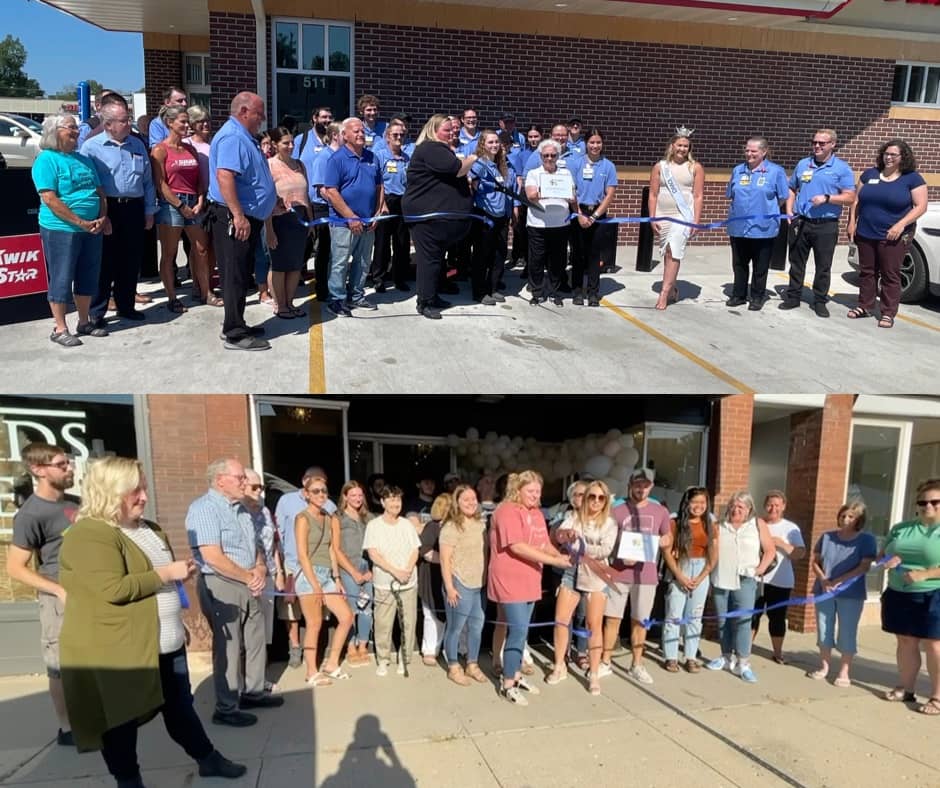 The Perry Chamber of Commerce had a busy day Thursday hosting multiple ribbon cuttings for businesses in the community. 
First off the Chamber officially celebrated the Kwik Star location along 1st Street in Perry that has now been officially open since July 22nd.The ribbon cutting also featured two $1,000 donations one to the Perry Public Library and one to the Perry Peace Officers Association which  District Leader Mitch Schneider says giving back is important to the company. 
"Whenever we open up a store in a new town we want it to feel like we have been here for a while, we want it to feel like we are the community store that gives back to the community. We do the two $1,000 checks at every new store but we also have our Neighbors Helping Neighbors fund which gives out donations for school events, for cancer benefits for different things in the community, all that money comes from the customers and goes back to the community."
The second ribbon cutting of the day featured a new business that opened up in downtown Perry in the Blonde Sisters Boutique. Sisters Phoebe Stewart and Jayde Fellom opened up the store together that features all size inclusive women's clothing and shoes. Fellom says seeing the community support at the ribbon cutting was a good feeling.
"It felt amazing I was completely shocked and overwhelmed at how many people came out and supported us so that definitely makes me feel really happy, really grateful."
The sisters are both from Perry and Stewart shared the same sentiment as her sister being thankful to have the community come out and support their new business. The opening days for Blonde Sisters Boutique is today and tomorrow.