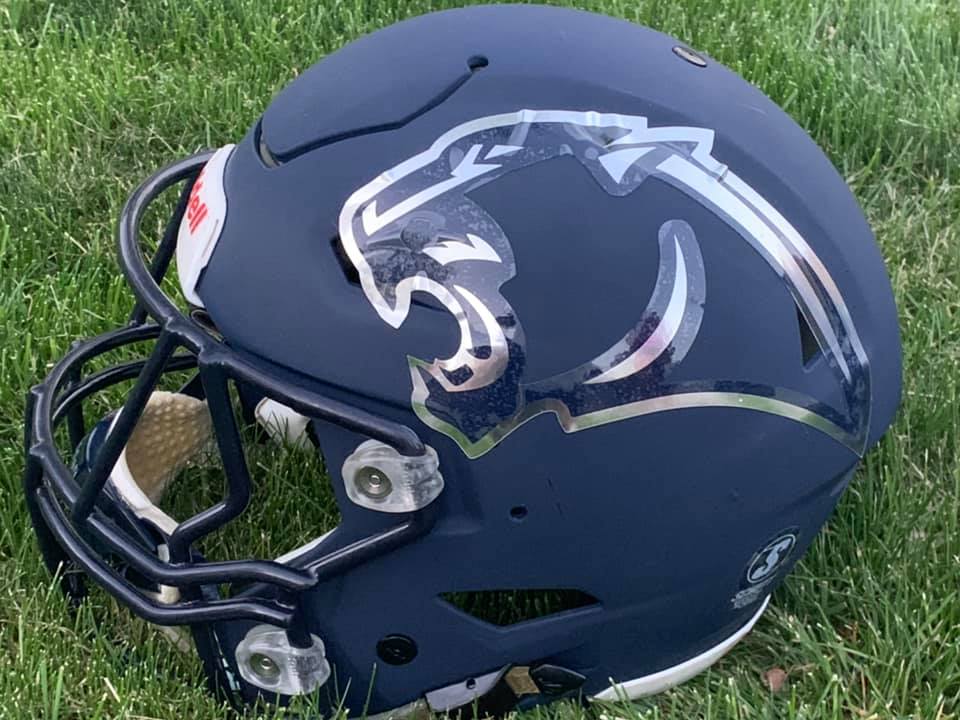 Courtesy of Panorama Panthers Football Facebook page
As we continue looking and previewing the regular season ahead for the Panorama Panthers football team, their week four matchup will have them taking on the defending Class 1A State Champions.
The Panthers will be taking on the Van Meter Bulldogs in week four of their regular season and the Bulldogs were Class 1A State Champions last year after they earned a 17-14 victory over West Sioux in the state championship in 2021.
Last season the Panthers took on their fellow West Central Activities Conference foe falling by a final score of 77-0 as the Panthers struggled to get the offense going. Game leaders for Panorama included Cayden VanMeer who went 2/8 for 16 yards through the air, Gavin Godfrey had 13 attempts for 34 yards on the ground, Austin Block had one reception for 13 yards and Klayton Bremer lead the defense with 9 tackles. Both Block and Godfrey will be absent from the team this year after graduating.
For the Bulldogs Jack Pettit lead the way with 3/4 passing for 89 yards and a touchdown while also rushing for 92 yards on four carries and three touchdowns. The Bulldogs rushed for a total of seven rushing touchdowns and 292 yards but the Class 1A State Champions from last year also lost 17 seniors in that graduating class including Jack Pettit and Dalten Van Pelt who combined accounted for 59 touchdowns through the air and on the ground and nearly 4,000 yards of offense.
The Panthers will be looking to get a win over the Bulldogs this year as a young and experienced core of Panthers players will return to the field this year when they take on the Bulldogs beginning at 7 p.m. September 16th at Panorama High School.