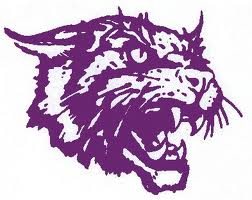 There weren't any competitions for the West Central Valley Wildcats yesterday, but Tuesday the volleyball team traveled to Ogden to face off against the Bulldogs, and came away with their third straight win.
The Wildcats went on the attack, winning the first two sets 25-16 and 25-19 respectively. The Bulldogs fought back in the third and fourth sets though, taking those 25-21 and 25-14 respectively, and forcing a fifth set. The West Central Valley team came out swinging again, and won the final set 15-8, and won the game overall 3-2.
This hard fought win came after the Wildcats participated in the Charger Invitational last Saturday, and came away with 4 wins there. The team went up against the Madrid Tigers first, and came out with a 2-1 victory. After that the West Central Valley team faced off against the Colfax-Mingo Tigerhawks, and came away with a 2-0 win.
The Perry Bluejays were next to go up against the Wildcats, and the Wildcats grabbed their third win of the tournament, finishing the Bluejays off with a 2-0 victory. After that, West Central Valley was pitted against the Glidden-Ralston Wildcats, a team they beat earlier in the season. That victory wasn't to be repeated though, as the WCV team fell 0-2 to Glidden-Ralston. In their final game of the tournament, the Tigerhawks came back for a second dose of defeat, as the Wildcats took another 2-0 victory, ending the tournament in 3rd place, with a 4-1 record.
After the game against Ogden, the Wildcats are now 9-8 on the season, and will be heading to Des Moines today for a triangular that will have them competing against the Des Moines North Polar Bears, and Grand View Christian Thunder.