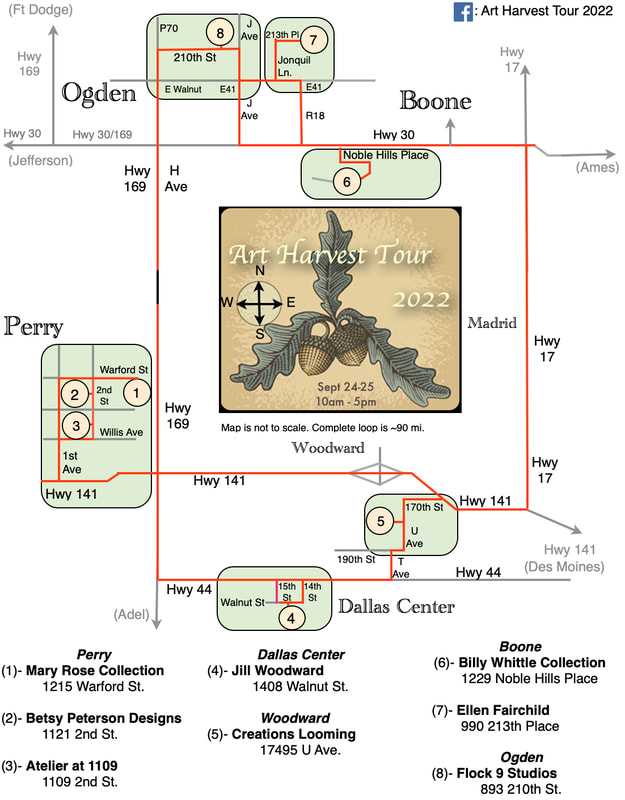 Image courtesy of Art Harvest Tour website
A fall time favorite is happening this weekend in multiple towns, including Perry.
The Art Harvest Tour features eight stops and 24 artists in five communities, including Perry, Dallas Center, Boone, Ogden and Woodward. The 90-mile loop through the Des Moines River Valley is a self-guided tour, which Lynsi Pasutti with Art on the Prairie describes as a unique experience.
"So those eight different stops throughout that area will host a number of artists. Many of them, it's their home studio, so you get to see the 'behind the scenes' of their work, and then a number of them will also have guest artists as well. So see the spaces where people create, find some new artwork, really get to engage with the artist and talk more about their process."
ImagThe three highlighted businesses in Perry include Mary Rose Collection, Betsy Peterson Designs and Atelier at 1109 in Perry. The 8th Annual Art Harvest Tour is from 10am-5pm tomorrow and Sunday.