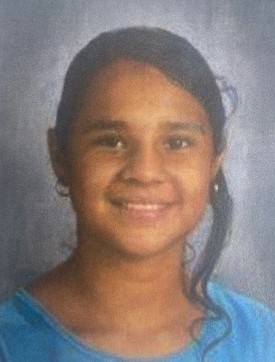 The Jefferson Police Department is asking for the public's help with a missing juvenile female.
Police Chief Mark Clouse tells Raccoon Valley Radio 13-year-old Claritza "Aryani" Flores Vasquez has been reported missing since 1am Monday morning. The Hispanic female was last seen wearing sparkly blue shorts. She lives with her parents in the 800 block of North Maple Street and is five-foot tall and weighs about 100 pounds. She currently goes to school at Greene County Middle School.
Clouse asks if anyone knows any information or the whereabouts of Claritza to contact the law enforcement center at 515-386-2136. Raccoon Valley Radio will bring you more information as it becomes official.