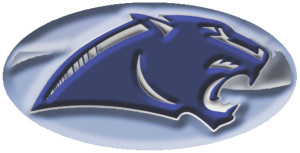 The Panorama Panthers girls soccer team finally hit the pitch this week for practice.
Before the Panthers hit the pitch for the first time this season, let's look over their schedule for 2023. Panorama starts the season with the same season opener as last year. They'll play the Harlan Cyclones. The Panthers have had a favorable series with Harlan, winning all three matchups. Next will be a team they beat in the Class 1A Region 3 bracket. The Kuemper Catholic Knights. The Knights might be thinking of revenge in that one.
Panorama will be back at home to play their rival, the West Central Valley Wildcats. The Panthers have a enjoyed a little win streak against the Wildcats. The last time Panorama lost was in 2019.
That's a breakdown of the first quarter of the girls soccer season. We'll have more breakdowns throughout the next two weeks as the Panthers await the pitch in 2023.