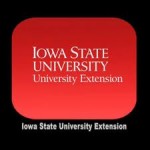 Dallas County Extension and Outreach is hosting a program for the youth interested in learning about what it takes to be a babysitter. 
Babysitting Basics will be for ages 10 and up at the Adel Public Library on June 8th and 9th from 9am to 3pm. Those looking to join must register 10 days in advance. 
The class teaches participants about babysitter responsibilities, what employers expect, caring for infants and young children, appropriate toys, how to handle emergencies, basic first aid, rescue breathing and more.
The cost for the program is $25 and for more information and registration contact the Extension office at information here. 
Emma Duff ejduff@iastate.edu 515-993-4281