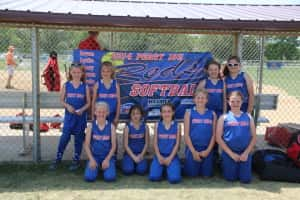 With the calender soon flipping to September, the Perry Girls Softball Association will be offering their popular Fall Softball Clinics beginning Monday, August 25th at 6:00.  There will be nine clinics all together with the final one wrapping up on Thursday, September 25th.  The clinics will run from 6-7:15 each night.  All the clinics will be run by PHS Head Coach Tina Kenney and are free to girls who played PGSA spring and summer softball.  They will take place on the senior field in Pattee Park.  Parents are encouraged to attend.  The clinics are mandatory for any Jayette who wants to play on the 2015 PGSA tournament trail.  Girls will need to attend a minimum of 1 clinic to be eligible to play in 2015.
The following dates are for the softball clinics.
Monday, August 25
Tuesday, August 26
Tuesday, September 2
Monday, September 8
Tuesday, September 9
Monday, September 15
Thursday, September 18
Monday, September 22
Thursday, September 25
In the event of rain, wind or chill, clinics will simply be cancelled.