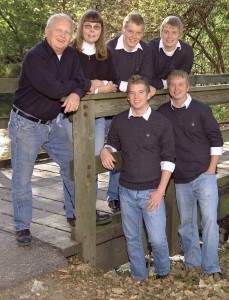 A third party candidate is vying for Iowa's House District 20 seat, which includes Adair and Guthrie County, plus northwest Dallas County and northeast Cass County.
Libertarian Bob Boyle, who lives in Perry and owns the Bluejay Market, says he's a former Republican who became frustrated with the traditional political system. "My discontent with the Republican Party grew over a 30 year period, when as a conservative member, which is the Republican base, we felt ourselves ignored except for six months before every election. Finally, after the last election in late 2014 and early 2015, I had finally had enough and said 'I can longer in good conscience support this party and this system of elections every two years.'"
Boyle is running on a platform of Iowa's government spending as little money as possible.
He'll tell us more about himself and his campaign today on Let's Talk Guthrie County. It airs during the 9 a.m., noon and 5 p.m. hours on K107.9 and www.raccoonvalleyradio.com.