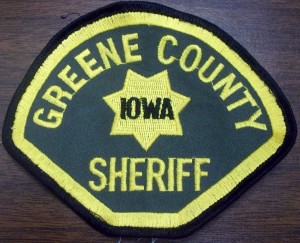 A Tuesday afternoon fire destroyed a tractor in Greene County.
Greene County Sheriff Jack Williams tells Raccoon Valley Radio that a deputy, along with the Bayard, Coon Rapids and Jamaica Fire Departments responded to the incident just before 4pm in the 500 block of 330th Street. A tractor was packing silage and a fire started in the tractor. No one was hurt in the incident and the tractor and a silage pile were a total loss. Williams says fire crews were on scene for three hours battling the blaze. Bayard Fire Department was then called back out later in the day to extinguish hot spots that had reignited.
Williams points out no exact cause was determined in the accidental fire. The property is owned by Chad Onken.