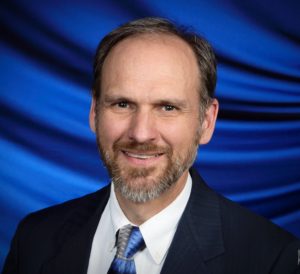 Recently State Representative Clel Baudler announced his retirement following this legislative session. Another local resident has thrown his hat into the ring to take his spot. Stuart attorney and farmer Warren Varley announced his candidacy Thursday.
Varley, a Democrat, has been involved in several local organizations aimed at fostering economic prosperity in the region, including: Stuart Enterprise for Economic Development, Midwest Partnership, Project Restore, the Stuart Library Foundation, and Adair County Memorial Hospital. Varley specifically has background with the state legislature, as his father Andrew served as a Republican for twelve years.
Varley and his wife Karen currently live on the family farm in Adair County. They have been married for 34 years, have four children, and are active members of the Stuart United Methodist Church. He becomes the second person to officially announce his candidacy for the opening, as Greenfield's Ray (Bubba) Sorensen (R) announced his intent to run last week.