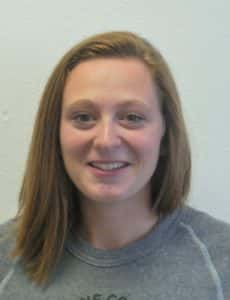 With the Greene County Fair Queen Coronation Ceremony happening later this week, we will now look at the third of six candidates.
Samantha Hardaway is the daughter of Dan and Stacey Hardaway. She is a 2018 graduate of Greene County High School. She will be attending Iowa Central Community College this fall and eventually will transfer to Iowa State University to pursue to a career in elementary education. Samantha participated in volleyball, basketball, softball, student council, National Honor Society, FCCLA and choir while in high school. She's also been in 4-H since she was a fourth grader and is a 4-H Young Leader. Samantha talks about her favorite part of the Greene County Fair.
"My favorite part of the Greene County Fair is probably just seeing all of my projects come together that I've done through 4-H. So all of the animals that you've worked on the whole year, you finally get to show and see how your animal does. Your 4-H projects that you've worked on probably the week before instead of the whole year before, you get to see that come together and you get to talk to the judges and hang out with friends. It's just a fun filled week."
Samantha will be showing her miniature pony, sheep, dog, as well as photography, home improvement and sewing for static exhibits. She is running for county fair queen because she wants to be a role model for youth to look up to.
The fair queen coronation ceremony will take place at 6:30pm on Friday at Clover Hall on the Greene County Fairgrounds.