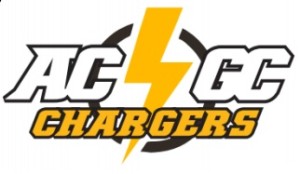 In less than two weeks the ACGC volleyball team will open up the regular season in Stuart against the West Central Valley Wildcats.
Getting set to begin their third campaign as ACGC, first-year Head Coach Trevor Irwin has high expectations for this team. "Of course we would like to better our overall season from last year. We're hoping that we can finish up at the top or near the top of the conference and then get to that next District game or even possibly State Volleyball this season."
Each player also has a set of individual goals they would like to accomplish. Last season former head coach Lindsey Noe had each player write down those goals on a large sheet of paper so that they could see their progress throughout the season. Irwin says he hopes to continue those aspects as the program grows at ACGC.
The Chargers will get some hitting reps in an exhibitional jam next Thursday at Woodward-Granger. First serve is set for 6:30pm on the 16th from Woodward.