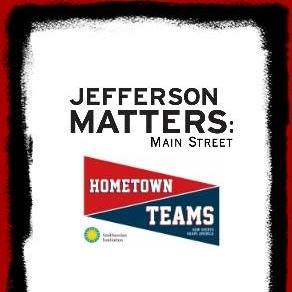 The Smithsonian Institute traveling exhibit Hometown Teams will officially open tomorrow at the Greene County Historical Museum in Jefferson.
Jefferson Matters: Main Street is one of only six Main Street Iowa communities who will have the exhibit. JMMS Program Director Peg Raney talks about what the exhibit will feature.
"Majority of the exhibit will be on how sports have impacted rural America. Traveling along with the exhibit are a few Iowa-related exhibits. One on Dan Gable and the other on 6-on-6 girls basketball."
Raney points out there will be some local angles tied into the exhibit as well.
"Roger Aegerter with the historical museum has contacted all of the communities in Greene County and they'll have an area where they can display, just a small display, about their community (and their sports programs)."
The exhibit will be here in Jefferson from August 11th through September 23rd. Raccoon Valley Radio's Little Big Red Radio will be broadcasting live from the museum this Saturday from 10am to noon. The exhibit will be open for free Saturdays from 10am to 6pm, Sundays from noon to 6pm, Wednesdays from 1 to 6pm and Thursdays from 3 to 9pm.