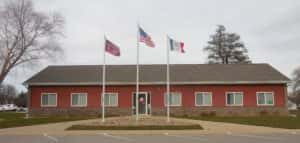 Everyone is invited to next week's Ag Coffee at the Greene County Extension office.
The informal discussion will be on farm succession and it will be led by ISU Extension Farm Management Specialist Tim Christensen. This is the second Ag Coffee the local Extension office has held. The previous one in December was on the newly-passed Farm Bill. Next week's Ag Coffee is sponsored by the Iowa Corn Growers of Greene County and the Greene County Bar Association.
It will take place on Friday, January 18th from 9:30 to 11am. It is free and open to the public. Pre-registration is not necessary and free refreshments will be served.