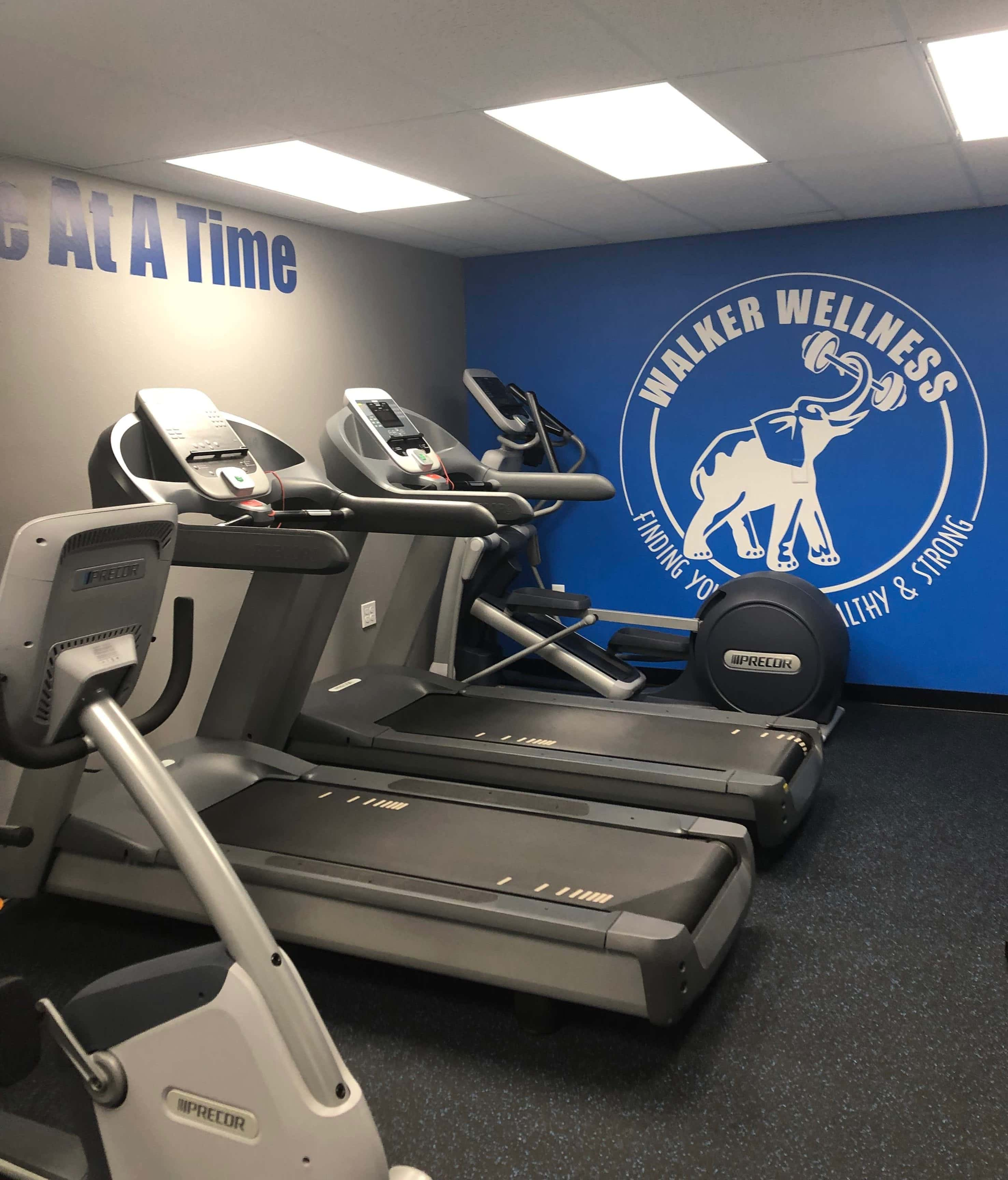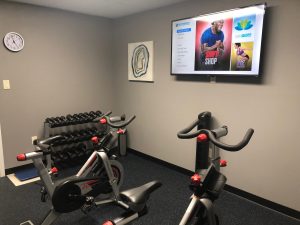 There's that phrase about eating an elephant one bite at a time. As nonsensical as that may sound it demonstrates how a daunting task can be done in small steps, and it's the mantra for a new business in the City of Yale.
Walker Wellness, a 24/7 access gym located at 215 Main Street, opened earlier this summer by Yale residents Allyson and Tim Walker. The Walkers have lived in Yale for about 14 years, and 10 years ago Allyson lost 150 pounds through diet and exercise. It was after she had undergone surgery to remove 17 inches of skin off her stomach a couple years ago that the seed of the business was planted, "Somewhere around recovery time the idea was like you know, all these people seem to be really inspired by my life and I said, 'Well, you could come with me,' like 'I will help you!' And the idea kind of came about of like, 'We could own a gym in Yale someday.'"
As alluded to earlier, the Walker Wellness logo is of an elephant with the phrase, "Finding our happy healthy & strong," which is what Allyson hopes for the gym's members. One of the gym's amenities is a "Virtual Room," which includes a couple spin bikes and other equipment that patrons can use to work out to many streaming videos that are available. They also offer tanning to nonmembers. For more information on how to join Walker Wellness, contact Allyson at 515-971-0185 or getfit@walkerwellnessyale.com.