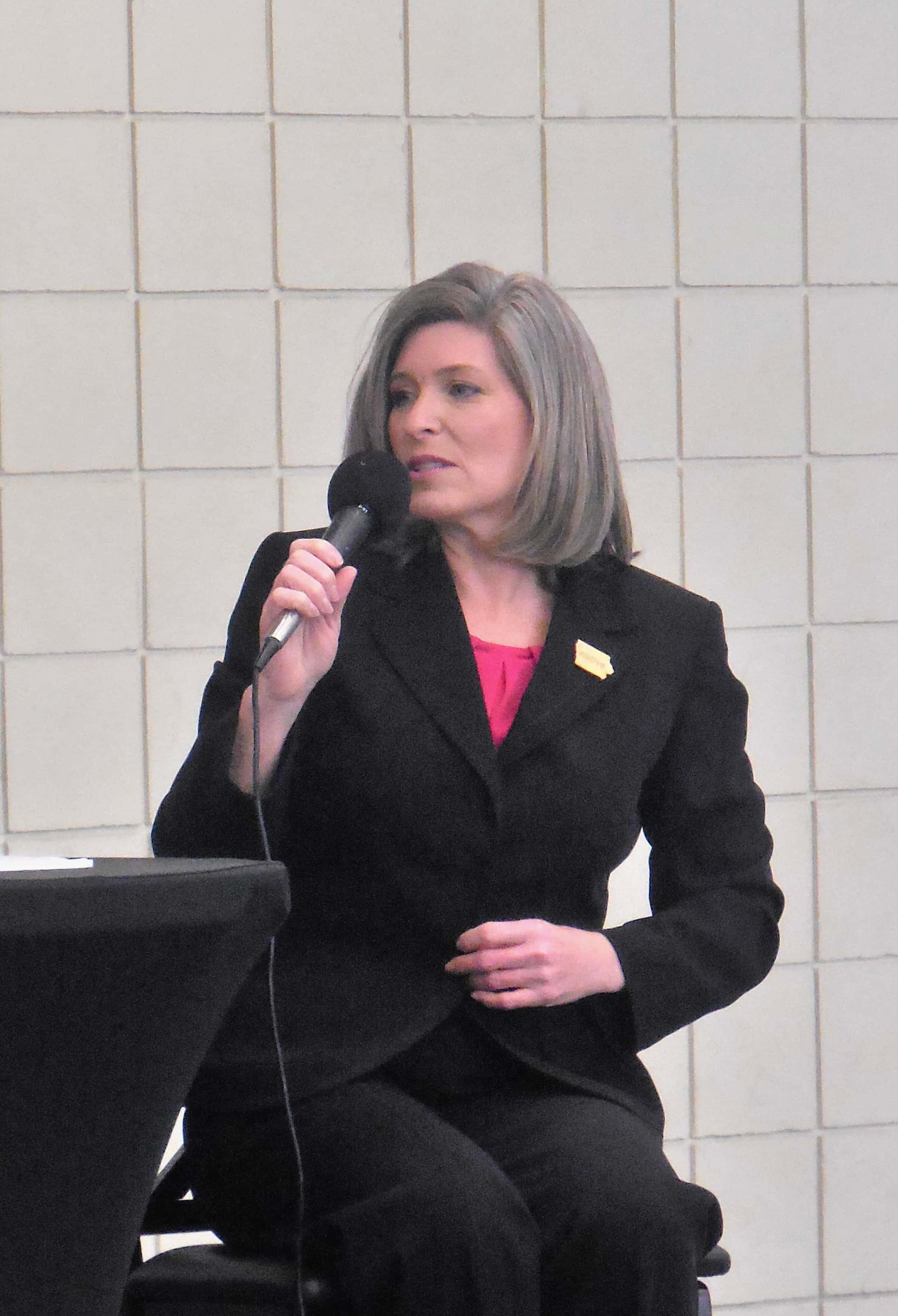 Senator Ernst at town hall in Jefferson last week
About 60 people attended a town hall meeting at the Greene County Community Center Friday for U.S. Senator Joni Ernst.
The town hall immediately opened with Senator Ernst addressing questions from the audience. She addressed a concern about the rising cost of prescription medications. Ernst is a co-sponsor of nine bills that address prescription drug costs. She also addressed the Affordable Care Act and said she supported protecting those with pre-existing conditions and some illnesses that go above the insurance cap. Other topics that were covered included: veteran suicides, autonomous vehicles, renewable fuels and oil refinery waivers, and the Biden investigation.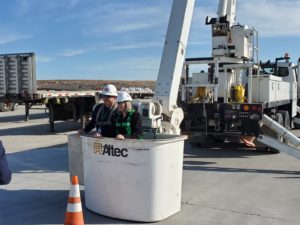 Additionally, Ernst toured ITC Midwest in Perry. She talked about how that visit can be used in Washington, D.C.
"Understanding some of the challenges that they have on the ground, not only the supply and warehousing chains, but also from the worker's standpoint. Those who are actually out working on the lines (and) some of the challenges that they will face with weather (and) technology. We talked a little bit about the permitting process as well and where we can be good partners as the federal government."        
The two stops on Friday were part of Ernst's 99-county tour.