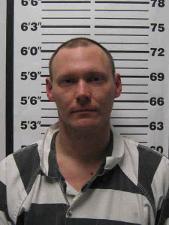 Lee Goll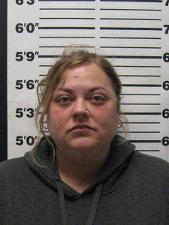 Rachel Johnson
Two Stuart residents were recently arrested by the Adair County Sheriff's Office for felony and other charges.
According to the criminal complaint, on February 29th at about 11 p.m. the Toledo, Iowa Police Department executed a search warrant for stolen property at the residence of 32-year-old Lee Delmar Goll located in the 1300 block of Stuart Road. Goll was then arrested, and 34-year-old Rachel Anne Johnson was also located at that residence, in violation of a no-contact order from Goll. Then on March 1st at about 1:05 a.m. an Adair County Sheriff's Deputy was assisting the Toledo Police Department in executing a search warrant at the same residence where a short barrel rifle and a marijuana pipe were discovered. Goll allegedly admitted to knowing the illegally modified weapon was inside his residence.
Goll is charged with possession of a short-barreled rifle, a class D felony; and possession of drug paraphernalia, a simple misdemeanor. Johnson is charged with violation of a no-contact order for the offense of domestic abuse assault, a simple misdemeanor. Goll and Johnson have both bonded out of jail, where they were held on $5,000 and $300 cash or surety, respectively. Raccoon Valley Radio will bring you more information as it becomes official.