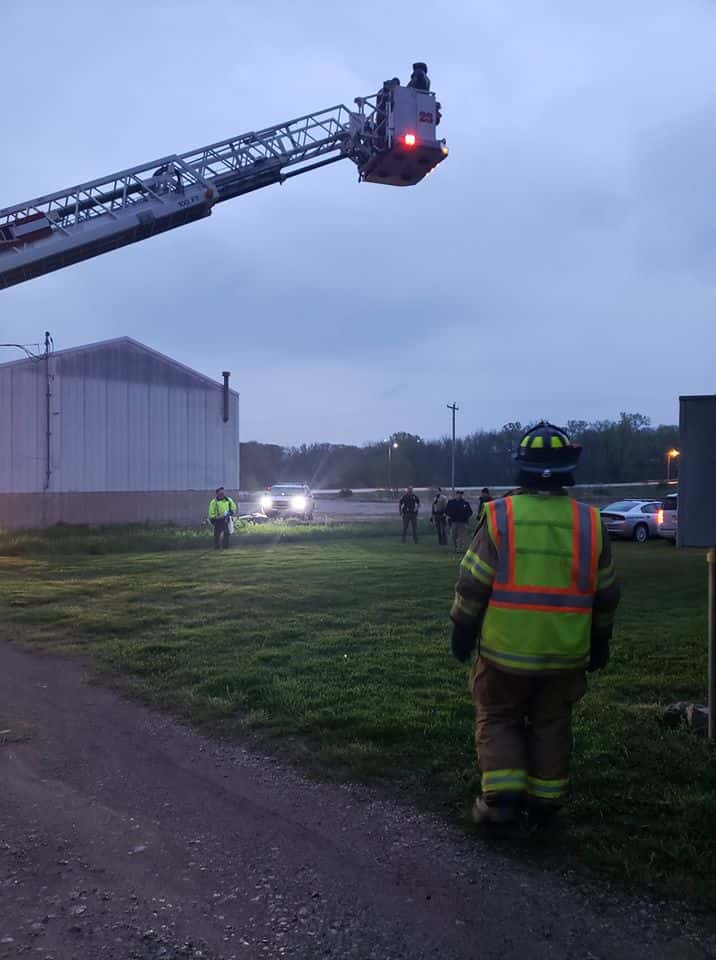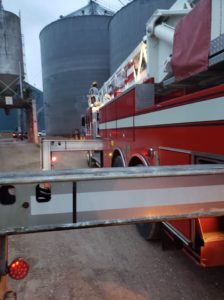 Photos courtesy of Stuart Fire Department
Several agencies assisted in rescuing a minor from the Landus Cooperative grain elevator in Casey Thursday night.
According to the Guthrie County Sheriff's Office, dispatch received a 911 call at about 7:24 p.m. of a 13-year-old girl that had climbed several feet up the elevator. A Sheriff's Deputy responded and prevented her from climbing any further, and the Stuart Fire Department used their ladder truck to safely retrieve the girl. Agencies left the scene at about 8:45 p.m. Casey Fire Department, Stuart Rescue, Adair County Sheriff's Office, and Iowa State Patrol also responded to the scene.