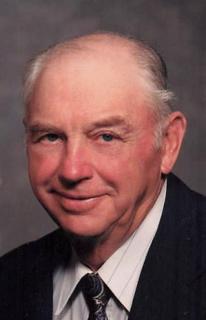 Graveside Services for John Bass, 92, Greenfield Will be held on Wednesday, November 18, 2020, at 1:00 p.m. at the Scranton Cemetery, Scranton, Iowa.  Pastor Cathy Nutting will officiate the service.  The Steen Funeral Home in Fontanelle is in charge of the professional arrangements.  Online condolences may be left to the family at www.steenfunerals.com.
Open Visitation with family not present Will be held on Tuesday, November 17, 2020, at the Steen Funeral Home in Fontanelle from 2:00 p.m. to 6:00 p.m.
Due to state and federal guidance on gatherings due to the COVID-19 pandemic, the family and funeral home requests masks must be worn and social distancing to be practiced.
 Memorials may be directed to the John Bass memorial fund to be established at a later date.