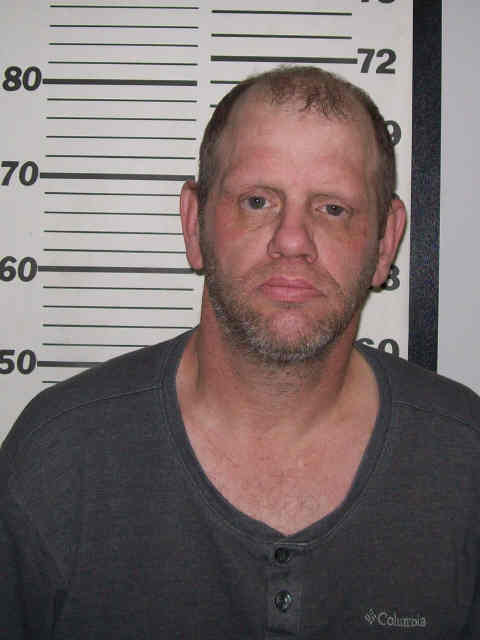 A Perry man has been arrested and charged with multiple drug charges after an alleged Monday morning incident. 
The Perry Police Department says 46-year-old Scott Ryan Hall has been arrested and charged with possession with intent to deliver meth, a Class B Felony; two counts of failure to affix a drug stamp, a Class D Felony; keeping vehicle for controlled substance use, an aggravated misdemeanor; possession of marijuana, a serious misdemeanor; and possession of drug paraphernalia, a simple misdemeanor. 
According to the press release at 6:01 a.m. Monday officers responded to a call about a red vehicle that was sitting in the roadway but had its reverse lights on. Upon arrival officers say Hall appeared to be unconscious. 
Officers woke Hall up and allegedly saw a zip lock bag on the floor board that contained a white powder. Upon searching the vehicle, 66.1 grams of methamphetamine and 1.3 grams of marijuana were found, along with other drug-related items such as, a digital scale, a methamphetamine pipe, multiple syringes and multiple marijuana pipes. Hall was arrested and taken to the Dallas County Jail. 
Raccoon Valley Radio will bring you more information as it becomes official.