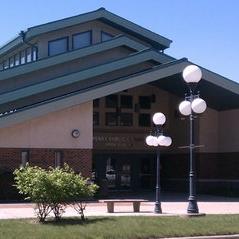 The coronavirus pandemic has kept a lot of normal programming altered but recently the Perry Public Library has been able to return to in-person programming. 
Library Director Mary Murphy says the library has been able to return to in-person programming after performing programs via virtual means during the pandemic. While the pandemic is still ongoing, Murphy says the programs will be safe.
"I think with the adequate precautions that we have in place that we will be safe. We are still going to be meeting in big rooms and we will be socially distancing and those vulnerable can wear masks."
Children's Librarian Suzanne Kestel says while the kids will get to be back in the library for programming, people will still have the option to view the programs virtually after they happen by visiting the library website. Kestel says she is excited for the return of the programming. 
"I appreciated the virtual because at least we were able to do something but for me having that face-to-face in-person contact with the children there's just nothing like it and I am very excited to be able to have in-person again."
For more information on upcoming programming at the Perry Public Library you can go here.