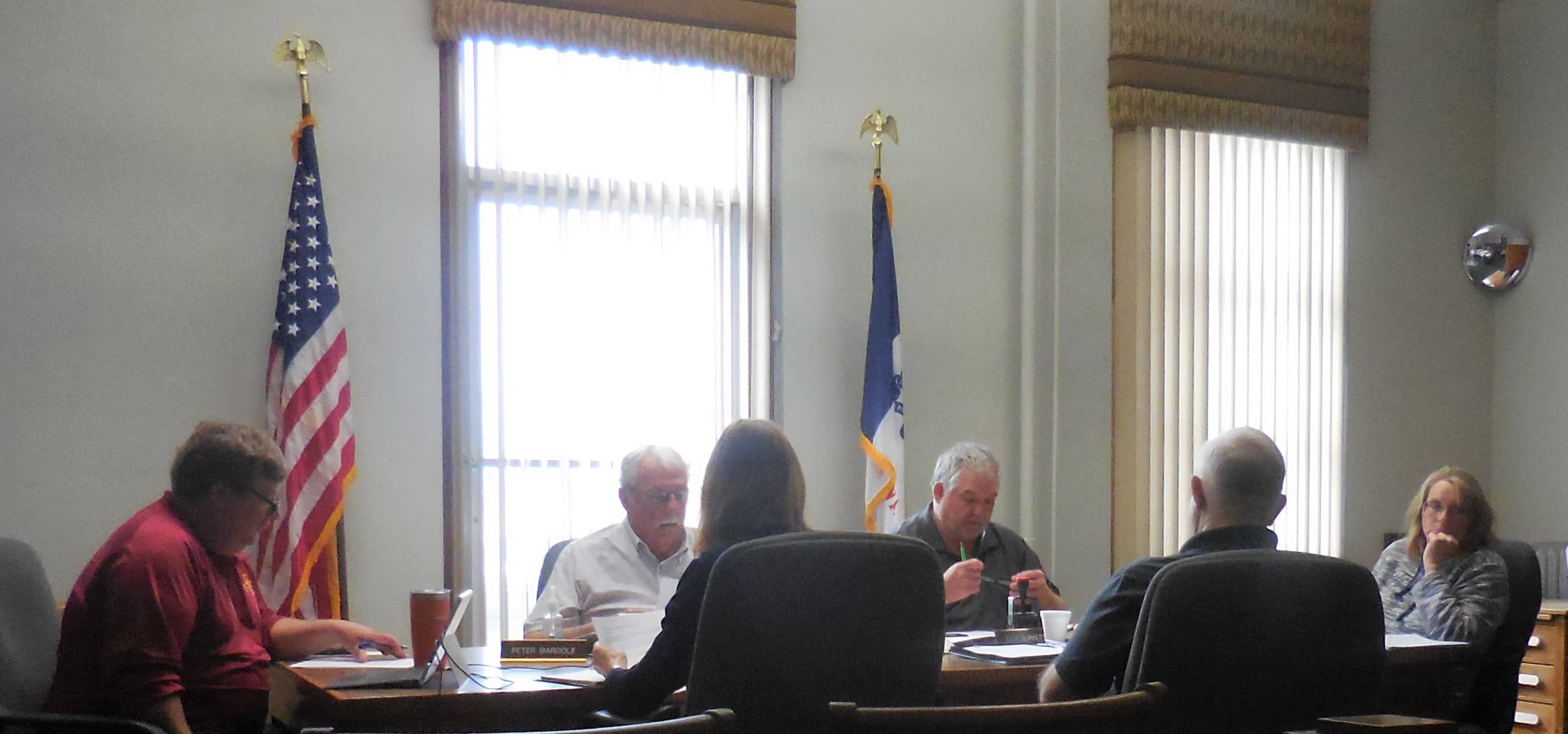 The Greene County Board of Supervisors met Monday in regular session.
During open forum, County Attorney Thomas Laehn addressed the Board. He said a new state law made some changes to government public records requests. One of the main changes in the law is that municipalities can't charge a fee for the first 30 minutes to fulfill someone's public records request. Laehn said the Supervisors previously passed a policy that makes the first hour free for requests to the Board, while the other county departments were in charge of determining their own policies. He added revisions to the policy will need to be made for those other departments.
Chris Whitaker from Region XII Council of Governments then presented a CareerLink Transportation Grant from Iowa Economic Development Authority. He said the grant is for two years, where half of the cost goes to the municipality as a pass through and fulfilled by the grant, and the other half goes to the employer/employee. The grant provides transportation through Region XII and Western Iowa Transit to take employees to their jobs and back home. 
Whitaker said they currently have two routes that started with this grant and have since been renegotiated between Western Iowa Transit and the employers. Board Chair John Muir said this would be a step within the Greene County Diversity project. The intent would be to eventually have those employees who have to drive to work to entice them to live in Greene County. Muir thought that would be a wasted intent because they've done several things to entice people to live in Greene County and if employees who would use provided transportation, it would be cheaper to continue that instead of moving to Greene County. Supervisor Pete Bardole argued that if people moved to Greene County, the expense of traveling would be greatly reduced. No action was taken by the Board following the presentation. 
The Board then heard an update from Jefferson City Administrator Mike Palmer. He said the contractor for the animal shelter project has taken down the building frame and will work to restore the sinking foundation. He added the extra cost for that is not charged to the city, but to the contractor and soil testing agency. He pointed out the former AirTemp building is set to be completed with its new tenants by the Bell Tower Festival in June. 
The Board then approved hiring Brian Wind as a part time custodian for 20 hours per week with an hourly wage of $16 per hour. They also set May 23rd at 9am as the public hearing for an amendment to the county budget for the current fiscal year. Finally, the discussion about a radio tower was tabled to a future meeting, due to the representatives with Motorola and Unplugged Wireless unable to attend Monday's meeting.