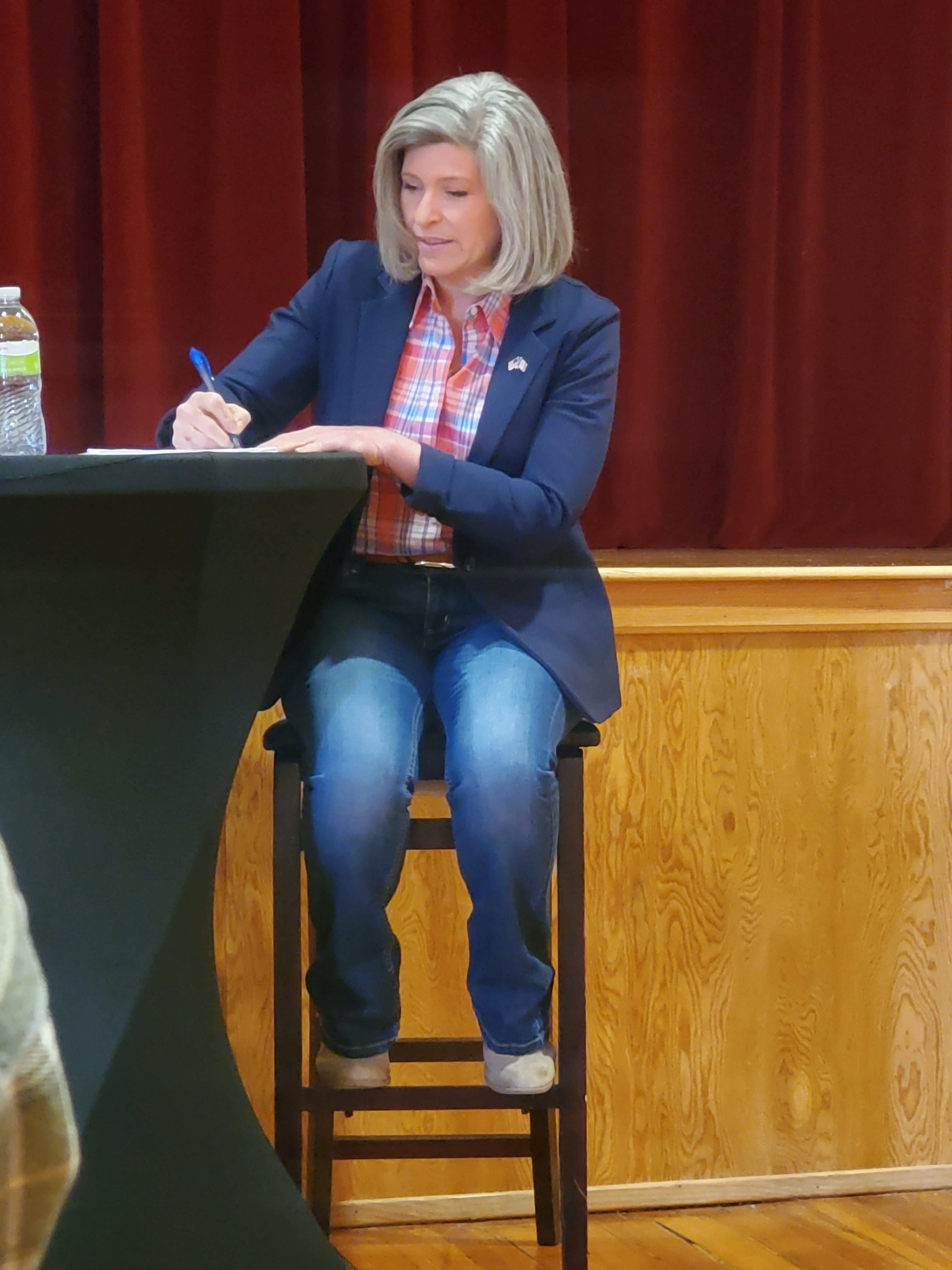 United States Senator Joni Ernst was in Greenfield Tuesday.
Ernst held a Town Hall Meeting, taking questions from Adair County residents, and answering them with information about what she new was going on pertaining to the subjects. Topics were varied, including claims with Veterans Affairs, the 10 year plan for the United States Postal Service, gun violence, wind turbines, inflation, and regulations made by the Department of Alcohol Tobacco and Firearms (ATF). One big topic that came up was the 2023 Farm Bill, and what is in it.
"What we are seeing in what's proposed thus far for the 2023 Farm Bill, over 84% of the spending is not directed at farm programs. It is the food assistance (programs), it is the SNAP (Supplemental Nutrition Assistance Program) benefits. And so we are seeing an explosion of spending when it comes to this Farm Bill. And the estimated cost right now is $1.5 trillion. That's a lot of money."
Ernst said that while she didn't have any problems with SNAP and other food assistance programs being used, they needed to be used correctly. She told Raccoon Valley Radio that if U.S. Legislators were going to look at the programs, they needed to make sure that there wasn't any fraud, waste or abuse in the programs, and that able-bodied adults weren't exploiting the system when they should be out working.