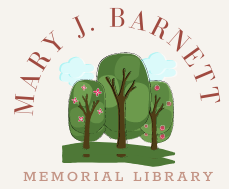 The Mary J Barnett Memorial Library is ready to get things started for the month of June.
Library Director Jerri Hawkins explains that their summer reading program will be starting, and people can get signed up for that on the library's website, which can be found in this story online. She tells Raccoon Valley Radio that between the reading program events and regular monthly events, the library has something almost every day.
"We have stuff going on Monday, we have stuff going on Thursday, we have our story hour on Friday. Each Monday is something different. And then we have our cookbook club, our book club and our card making class still, and then we have our cribbage and bridge (groups) also."
Hawkins adds that cribbage is Monday's at 9am, while bridge is Wednesday's at 9am as well. A full list of the fun events can be found by going to the library's website, and clicking on the calendar tab.