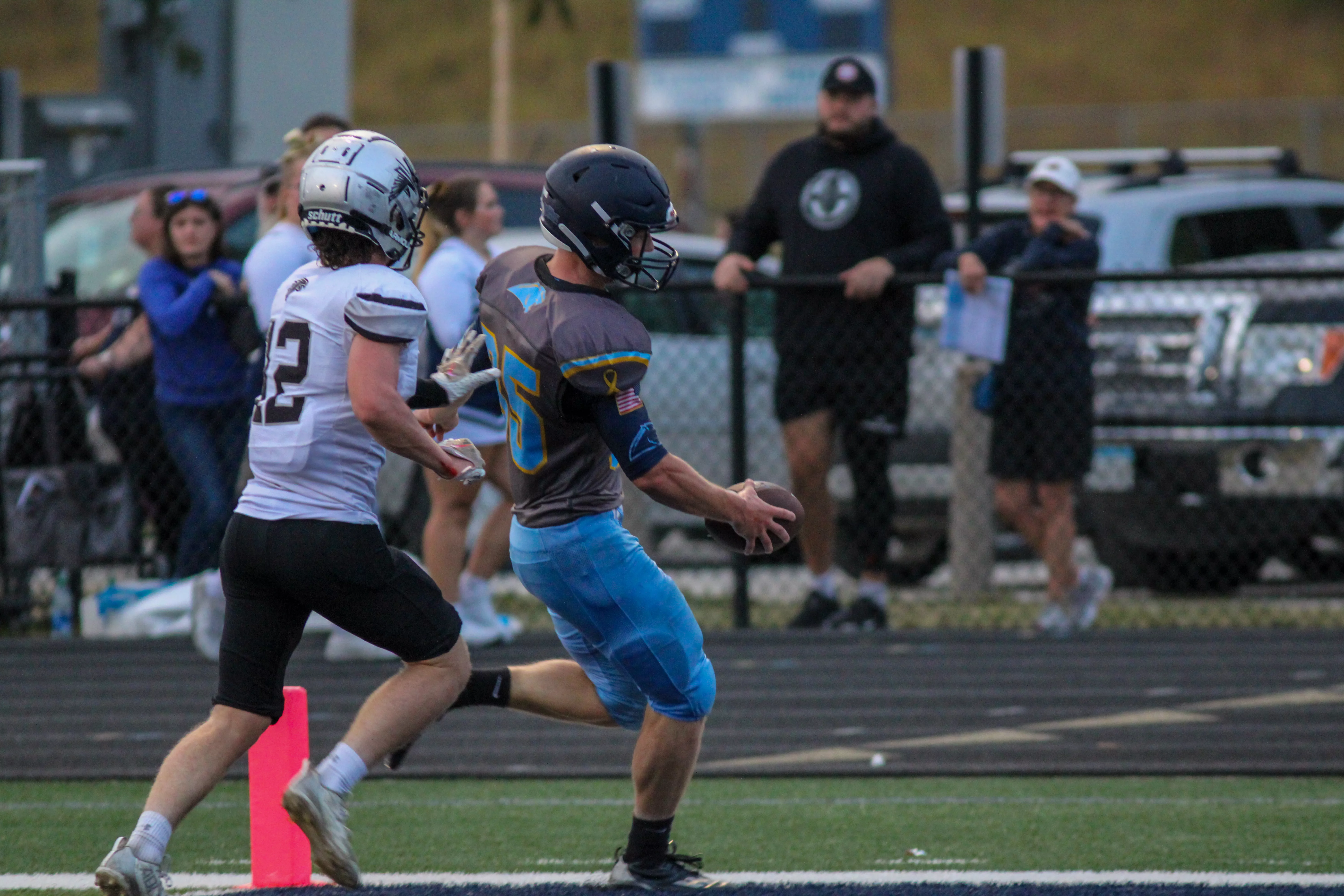 The Panorama men's football team put on a dominant performance during their homecoming game against the Wayne Falcons.  All while breaking their losing streak of close games. The game unfolded with Panorama taking control early, scoring 7 points in the first quarter and building on that lead with 14 more in the second quarter. Wayne eventually put 6 points of their own in the second quarter, but as the game continued Panorama continued to be on the attack as they added 14 more points in the third quarter. Overall, Panorama secured a convincing victory with a final score of 35-6. This homecoming win will be officially marked as a successful game for the Panorama football team.
Panorama is now 2-2 in the season. Next game will be on the road to take on the Southwest Valley Timberwolves to spoil their very own homecoming night.
Further details on how the Panthers achieved their victory will be released at a later date.