Food Drive Collection Sites
The following Businesses are Donation Collection Sites for our 10th Annual Food Drive…
Stop in, support your local businesses, and help us fill the Big Red Radio and stock our local Food Shelves!!
Look for the QR Codes as well to make a safe, secure contactless Donation!
Also, look for the Big Red Radios at our Live Broadcasts at Food Collection sites during the holidays!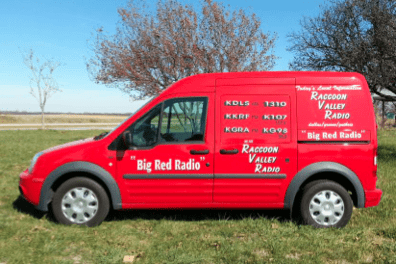 Stop by and Donate Food at these Locations
Adel Winterset TV & Appliance Heating & Cooling
Community Care Center
Dowd Drug/Adel Healthmart
Fareway Meat & Grocery – Adel
Fareway Meat & Grocery – Jefferson
Heritage Insurance
Hometown Foods – Guthrie Center
Hometown Foods – Panora
Hometown Foods – Stuart
Hometown Market – Earlham
HyVee – Jefferson
HyVee – Perry
Paton-Churdan Community School District
RSVP Volunteer Program – Guthrie County