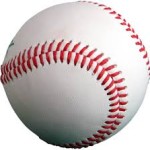 The ADM baseball team is now 2-0 on the young season after the Tigers romped Class 1A Earlham 12-2 in five innings last night.
ADM collected 16 hits in the shortened win as they 10-run ruled their second consecutive opponent.  The Tigers now have 23 hits through their first two games.
Senior Logan Essy picked up the win on the pitching rubber for ADM, as he went all five innings and allowed just two runs on six hits. Essy also struck out eight and walked nobody.
Through the first two games, Coach Jason Book's squad has not walked a single opposing batter.
A couple of ADM's standout hitting performances came from second baseman Jackson VerWoert and shortstop Joe Sloss. VerWoert went 3-4 at the plate and scored three times, one of which was the game-clinching run on a sac fly hit by Ethan Herron.
Sloss went 3-3 in the nine hole for the Tigers and he also stole three bases.
ADM now takes on Class 4A Des Moines Roosevelt tonight after the two teams' game scheduled for Tuesday had to be postponed. First pitch is set for 7:30 this evening on K107.