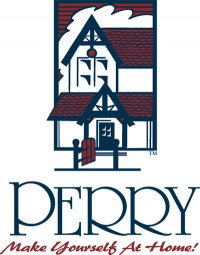 Residents in Perry have another option when it comes to getting rid of their yard waste materials as the fall open burning season starts today.
Anyone who wants to burn on their property is reminded that there are rules the explain what you can and cannot do.
Open yard waste burning is allowed between 10am and sundown through November 23rd.  It must be done in the backyard of private property only and at least 30 feet away from any building inhabited by someone other than the landowner or tenant.  Fires also need to be supervised at all times.
Niebuhr says the City Council encourages residents to use alternate methods of disposal if possible as the smoke could be harmful to you neighbors.
The City will continue their yard waste pickup through November 19th.  Crews alternate collections between the north side and south side of Willis Avenue each Wednesday, though city wide yard waste pickup will be available October 29th, November 5th and November 19th.
As a reminder, in order to be picked up all yard waste except tree, bush and brush materials need to be placed in biodegradable paper yard bags with a maximum weight of 40 pounds each.  Bags should be set near the street curb in front of the residence by 7am the day of pickup.
Tree, bush and brush materials need to be bundled and tied in maximum lengths of four feet, also with a maximum weight of 40 pounds and placed near the curb.
If you have questions, call City Hall at 465-2481.