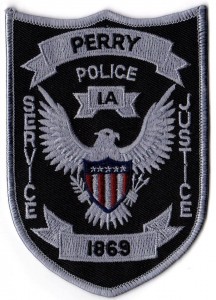 Anyone who filled their tanks up at the Kum and Go on Highway 141 in Perry recently is encouraged to check their bank statements.
The Perry Police Department says two skimming devices were located on pumps at the gas station.  Anyone who notices fraudulent transactions on their account is asked to contact police as soon as possible.
The department also encourages customers to look out for such devices.  Many skimmers attach over real credit card slots and save the card information immediately.  The devices are only meant to be temporary and are often attached using something as simple as double sided tape.  If the slot looks different than other card readers, customers are encouraged to tug on the reader to ensure it's securely attached.
Other tips to avoid being scammed at the pump include looking for tamper evident stickers, blocking view of pinhole cameras, using the pump closest to the cashier and when in doubt, use cash.