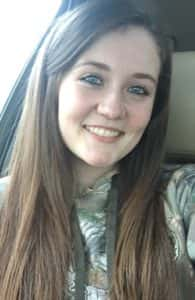 Today we continue our coverage of the candidates vying for this year's Greene County Fair Queen crown.
Gina Brown is going to be a senior at Greene County High School this fall. She is the daughter or Doug and Teresa Brown. She has participated in National Honor Society, volleyball and FFA, and is a part of 4-H with the Greenbrier Club and Young Leaders. Her favorite part of the Greene County Fair is showing animals and hanging out with friends over the summer. Gina will show her horse "Hammer" and a heifer. She talks about what she would like to see change at the county fair.
"Since I'm participating in the queen contest, I kind of wish that it was kind of more towards the beginning of fair instead of towards the end. That way we could enjoy it all together being the queen instead of just having it for a couple of days this year and then for next year. Especially if the queen, let's say was a senior this year, I mean she's not going to be around next year actually showing and participating in the county fair. So it might be a little more difficult for her to come back and enjoy being the fair queen."
She says she wants to be the fair queen because it's something new for her that she's never tried before and it would be a fun experience. You can hear more from Gina, as well as some of the other candidates on tomorrow's Community State Bank in Paton Let's Talk Greene County Program.