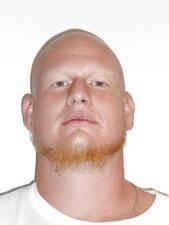 The state continued to present its case in Monroe County District Court of an Ames man accused of setting a house on fire in Guthrie Center last year that killed two young girls and injured two adults.
According to a court official, at least six witnesses Wednesday were called to testify against Patrick Thompson who faces felonies for two first degree murder charges, two attempted murder charges and one arson charge for the May of 2017 incident. The court official tells Raccoon Valley Radio one witness, Stephanie Yocca with the Trace Arson Division of the Criminalistics Laboratory went through the crime scene photos and other pieces of evidence of the house fire.
Three individuals who worked with Thompson at his most recent employer, Falcon Packing, testified about seeing him the morning following the overnight fire. Thompson's employer agreed to drive him to the Division of Criminal Investigation to be interviewed by DCI agents. Thompson was asked if he owned saddlebags on his motorcycle and when Thompson and his employer returned later that day, Thompson told his employer he didn't own saddlebags. Yet employees testified that they found saddlebags hidden under a desk the next day.
A DCI agent reviewed video surveillance he had collected from area businesses and the Iowa Department of Transportation around the house fire scene. Another DCI Agent Elizabeth Miller testified that she was with Greene County Deputy Dave Kersey after he had discovered Thompson's motorcycle suit, helmet and gloves were hidden in a freezer of a neighboring apartment building. Deputy Kersey and Agent Miller noted that the clothes smelled of gasoline.
Thompson faces up to life in prison without parole if convicted of murdering 12-year-old Paige Exline and 16-year-old Shakiah Cockerham, and up to 25 years if convicted on any of the other charges. Raccoon Valley Radio will bring you daily updates from the trial.