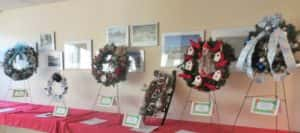 There are only a few days left for a couple of fundraisers with the Greene County Medical Center Auxiliary.
The Holiday of Lights fundraiser continues until Monday, December 10th. Silent auction items are on display in the main lobby of the medical center. Items range from holiday-themed wreaths to Christmas trees, and everything has been donated by community members. The bidding will end at 4pm on Monday. Auction winners will need to pick up their items at that time.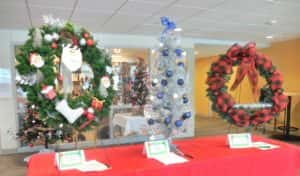 The Tree of Life is also coming to a close. Anyone can purchase a $25 ornament in honor of a loved one and the ornament will hang on a displayed Christmas tree that's also located in the main lobby. The tree will continue to be on display until December 18th. Then on Wednesday, December 19th at 4pm will be a public remembrance ceremony in the cafeteria, where the donors can receive their ornaments.
Proceeds from the Holiday of Lights will go back to the Auxiliary for purchases for the medical center, while proceeds from the Tree of Life fundraiser will be used for the 3D Mammography campaign.