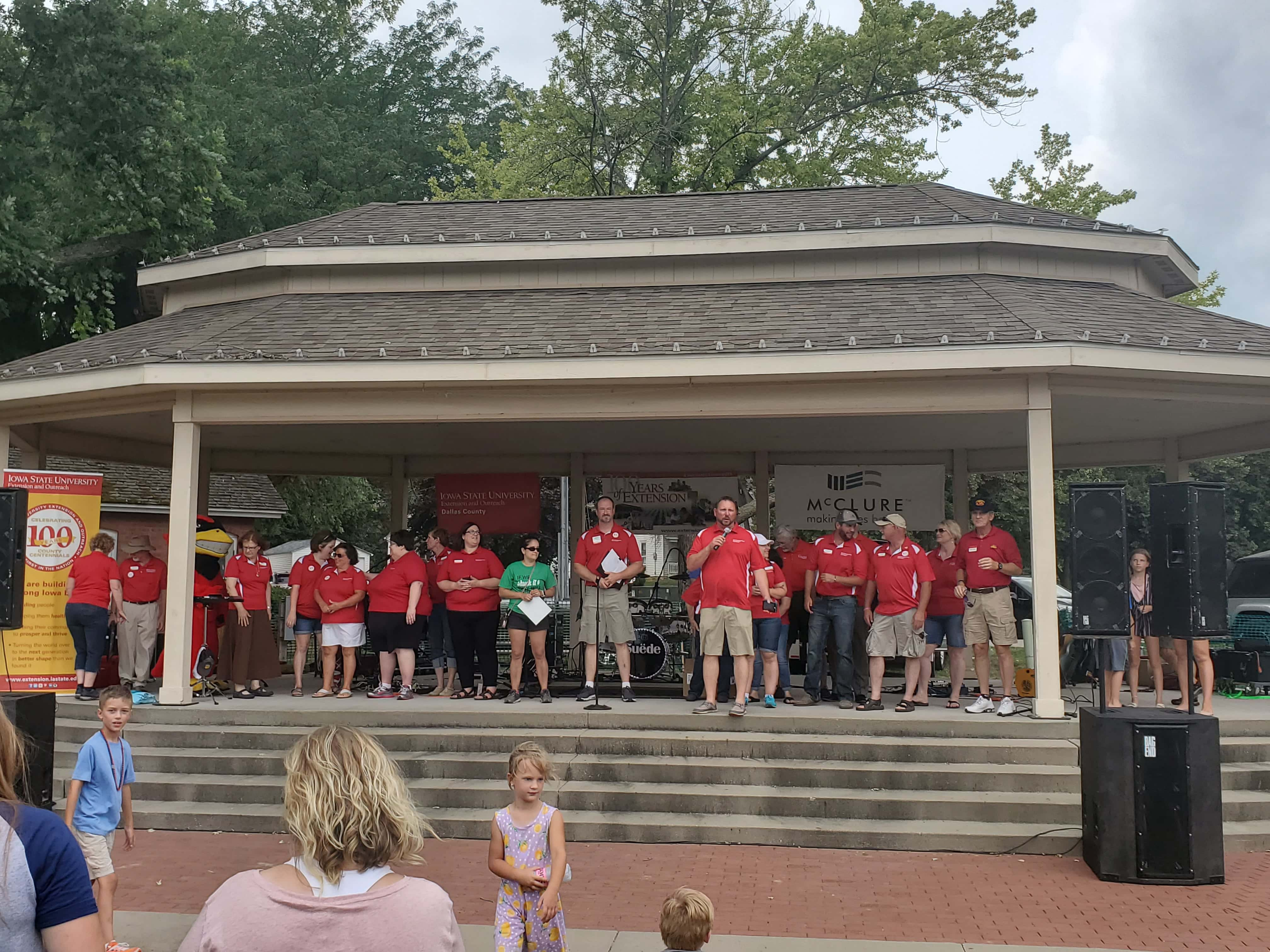 Dallas County ISU Extension and Outreach is now officially 100 years old, having celebrated the anniversary of its founding during this past Saturday's Adel Sweet Corn Festival.
Extension staff made a special presentation at the Adel Stage and Pavilion to reflect on their accomplishments with the Festival attendees. Dallas County Director Jeff Jackson thought the event went very well, even going so far as to say it was the most well-attended century celebration that ISU Extension has seen. "I can't imagine celebrating a birthday with 15,000 people that are like friends and family like we did today! It was wonderful to see the community come together, we got a great reception out of it, and it was just a lot of fun!"
Jackson pointed out that they elected to celebrate their milestone during the Sweet Corn Festival to illustrate their partnerships with the communities they serve. He felt that was evident during the presentation, as representatives from the Adel, Grimes, Perry, and Waukee chambers each gave a token of their appreciation for what Extension does for their respective cities. "I mean it's wonderful to be able to support community organizations like the chambers of commerce, because their hands are involved in everything. From what we do with youth to adults; everything we do, they do, so it's just wonderful to have those connections."
Jackson added, they had four individual booths set up around the Festival which were all well received, as evidenced by the fact that they ran out of the giveaways offered at each location.