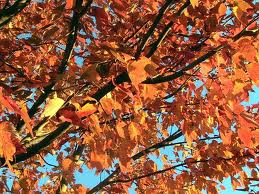 It's difficult to forecast the weather in central Iowa, especially when the question is what an entire season is going to look like.
That still doesn't stop people from wanting to know the best guess for the seasonal outlook, and luckily the Iowa Department of Agriculture and Land Stewardship employs State Climatologist Justin Glisan to do just that. Glisan says this year has been one of the wettest in the state's history – though for the last several months the weather has been fairly dry – and the mean temperature has also skewed higher than average. He says that trend is likely to continue for the rest of September, and possibly beyond. "If we're looking out seasonally – so September, October, November as meteorological fall – our outlooks are showing us that we have a higher probability of being warmer than average. And then looking at precipitation behavior, we're mostly across the state what we call 'EC,' which is equal chance of above, below, or climatological behavior. But then a slight signal for wetter than normal conditions in effectively the northwestern third of the state."
Glisan says a question he frequently answers, particularly this year because a lot of crops went into the ground late, is whether or not there's a chance for an early frost. He points out, historically the temperatures are most likely to fall to the 28-degree frost threshold in late September at the earliest. However, since this month has trended warmer than typical, the probability of an early frost is low, which is good news for farmers.