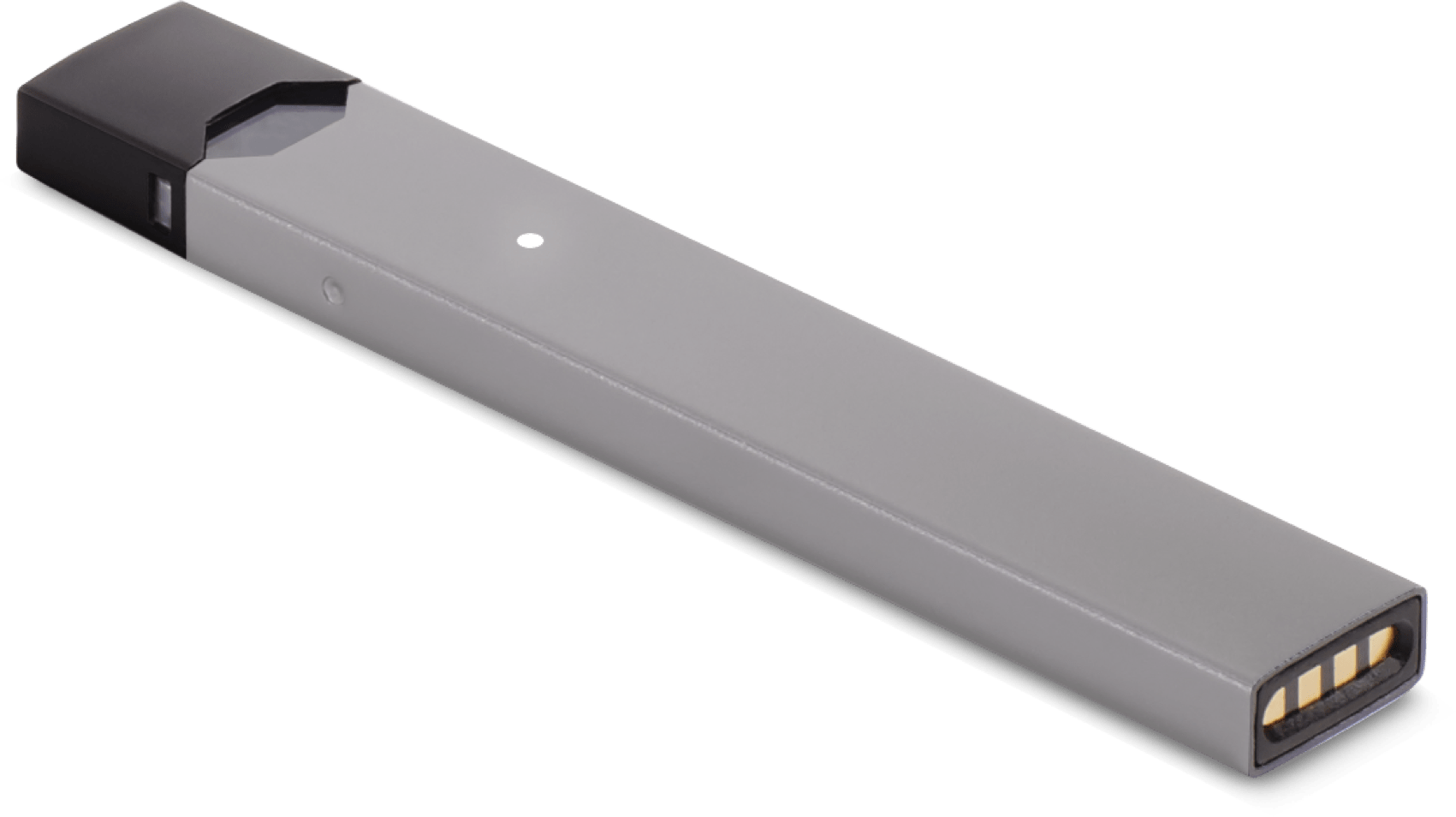 Image courtesy of Juul.com
A recent report from the Iowa Department of Public Health stated a handful of cases of individuals with severe lung disease that was associated with vaping.
Vaping devices contain nicotine and emit a smokeless vapor. It is typically used as an alternative to cigarettes. Iowa DPH reported seven cases of severe lung disease were of individuals ranging from young to middle-aged adults. Greene County Public Health Registered Nurse Teresa Wenger says there are several illnesses can result from using vaping products. These include: pneumonitis (severe inflammation of the lungs), bleeding lungs, respiratory failure, irreversible lung damage, lung disease and if left untreated, could result in death. 
However the vaping devices still keep making their way into the hands of teenagers. Last year, there were several teens caught at Greene County High School in possession of vaping devices. Jefferson Police Chief Mark Clouse says it's starting to happen again in the early part of this school year.
"The first day of school we had a vaping device taken from a student. We've had, I believe, two or three more since that time. So we're already seeing these devices turn up."
Clouse points out if students are caught with a vaping device at school, they will face several consequences, including suspension. If the individual is younger than 18-years-old, they can also face a civil penalty. Fines include: $50 for the first offense, $100 for the second offense and $250 for the third or subsequent offense.
"My hopes are that if a child is caught with a Juul (vaping device) at school, they face those consequences. As a parent, my wish would be that they go and do some chores, mow the yards, whatever they need to do to pay that civil penalty themselves. That's how they learn."   
Wenger says the symptoms of someone suffering from a respiratory illness associated with vaping include: an onset of coughing, shortness of breath, dizziness, fatigue, headaches, vomiting and diarrhea. She adds if you notice these symptoms you should seek medical attention.