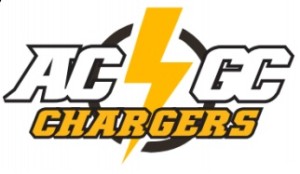 AC/GC will be hitting the volleyball court tonight with their perfect record on the line.
The Chargers will hit the road to face Woodward-Granger later today in Woodward. AC/GC comes into the contest 5-0 on the young season. They've had to find different ways to win. So far, they've had their backs against the wall twice and found a way to come from behind to win. They've been led so far by sophomore Chloe Largent who leads the entire state in kills per set with 96 kills in just 15 sets.
Woodward-Granger is hoping to use their experience to dethrone the Chargers. The hawks come into the contest with a 5-8 record, playing in more than twice the amount of matches of AC/GC
The match gets underway tonight in Guthrie Center starting at 7 p.m.